Immunocore and Pierre Fabre have been representing Europe in this years' Society for Melanoma Research Congress. This type of cancer may have its days counted!
This week, scientists from around the globe met at the MRC to get an update on what's going on in the fights against melanoma, the least common but most deadly skin cancer. Immunocore and Pierre Fabre, European representatives, put up a strong show by reporting positive results in clinical trials.
Immunocore, one of the 3 European unicorns and the company with the biggest financing round in European Biotech ever, targets melanoma with its revolutionary T-cell receptor (TCR)-based ImmTAC technology. The company has reported that IMCgp100, its lead candidate, has shown activity and favorable safety in Phase I trials for uveal melanoma. Phase II trials for cutaneous melanoma are also being carried out.
The news is exciting because these are some of the first results presented by Immunocore, whose technology can reduce costs as compared to other promising immuno-oncology therapies like CAR-T. By proving that the drug candidate induces manageable T-cell toxicity, which is usually a concern in immunotherapies, the company strengthens its position in this competitive field. The promising possibilities of Immunocore's technology have already attracted big partners: AstraZeneca, GSK and Eli Lilly are already supporting several programs.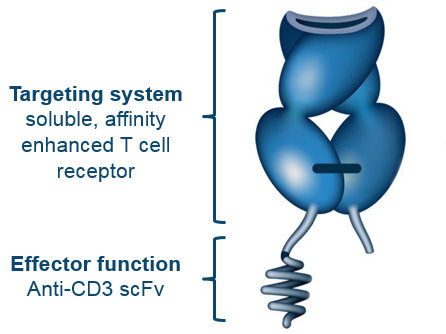 Then there's Pierre Fabre, one of the biggest pharma in France, which has announced positive Phase III results for a combination therapy in melanoma patients with a BRAF mutation that has proved to work better than Roche's Zelboraf (vemurafenib). The trial was run in collaboration with Array Biopharma, which will receive up to €390M as the drug meets development and commercialization milestone.
These excellent results are a great example of how Pierre Fabre's new innovation plan aimed at opening up and establishing collaborations is paying off. Although the company has a big oncology division, cosmetics has been its main, if not only source of profit so far. With this new plan, it will support start-ups with promising ideas to bring their products to life, and, if everything goes well, get some cash back. For more info on their strategy, check our interview with Laurent Audoly, Head of R&D of Pierre Fabre.
These great news show how Europe is at the forefront of some of the most promising cancer therapies thanks to outstanding science and successful R&D strategies. Keep up the good work!
---
Featured image by Anaken2012/shutterstock.com
Figure from Immunocore
---