A blood test developed by Swedish-biotech Immunovia and scientists from Linköping University accurately diagnoses patients with rheumatoid arthritis even if they test negative for two common biomarkers.
The current gold standard test for rheumatoid arthritis, which affects 5-7 million people in the US and Europe, misses a substantial number of people who have the condition. This is because the test is for antibodies against a biomarker for the condition called cyclic citrullinated peptides (CCP), which are not found in 25-30% of people with rheumatoid arthritis.
The new blood test uses Immunovia's microarray technology platform IMMray combined with an autoimmune disease biomarker library from Linköping University to test whether someone has rheumatoid arthritis or not.
The test was trialled in over 500 people. These included healthy individuals and rheumatoid arthritis patients who tested negative for antibodies against CCP and rheumatoid factor, another common marker for the disease, or who had antibodies for one or both of these biomarkers.
The test was more than 90% accurate at diagnosing patients with rheumatoid arthritis, which is a significant improvement when compared to current tests. The most common tests used to diagnose rheumatoid arthritis at present look for antibodies against CCP or rheumatoid factor, but these tests are only able to accurately diagnose 70–77% of people with the condition.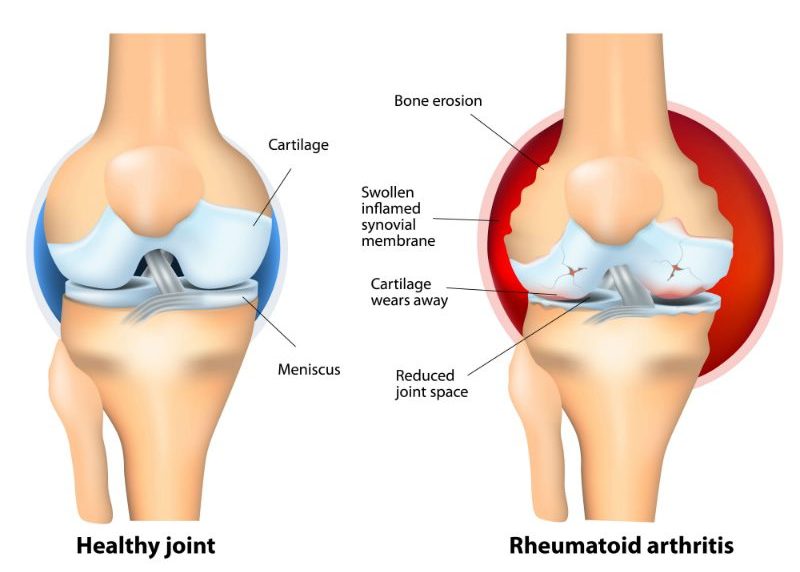 Early diagnosis is important for patients with rheumatoid arthritis to prevent excessive joint damage, as treatments such as the TNF-alpha drugs, Humira and Enbrel, and the IL-6 inhibitor Kevzara are more effective the earlier people start taking them.
Immunovia's CEO, Mats Grahn commented: "The clinical need is clear – there are a number of highly effective new drugs available, but early and accurate differential diagnosis remains the key to successful treatment."
"We now look forward to verifying and validating these first results in larger independent cohorts," noted Thomas Skogh, a collaborator on the study from Linköping University.
Like a number of companies working on autoimmune disease diagnosis or treatment Immunovia is also researching diagnostics for cancer. It is developing a diagnostic test for pancreatic cancer using its technology, as well as developing tests for the early diagnostics of several other autoimmune diseases including systemic lupus erythematosus, vasculitis and Sjögrens syndrome.
---
Images from Shutterstock