Last Friday, the Duke of York opened Imperial's newest facilities in the White City campus, where the university is relocating its startup incubator.
Imperial College's startup incubator, previously located at Imperial's South Kensington campus, just got a significant upgrade with brand new facilities that opened last week in Imperial College's White City campus. The new space, aptly renamed the White City Incubator, comprises over 1,500 square meters with state-of-the-art laboratories as well as office and conference space. The startups and spinouts hosted there will receive business advice, mentoring and networking support from Imperial Innovations, the technology transfer partner of Imperial College London.
"Our first incubator produced more than 60 companies, generated more than half a billion pounds worth of investment, and created countless jobs," says David Gann, VP of Innovation at Imperial. The Duke of York, who is a strong supporter of entrepreneurship initiatives such as Pitch@Palace, opened the facilities and personally met some of the startups hosted there.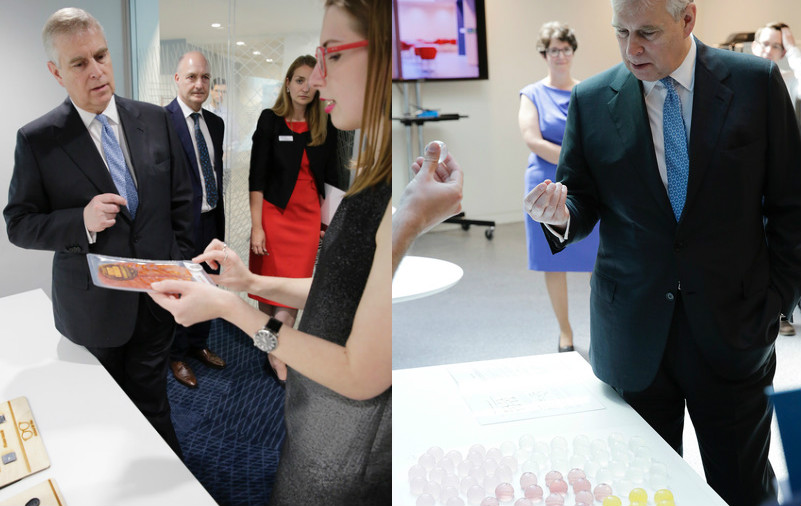 The White City Incubator already hosts its first startups, which include Ooho, which has raised over £500,000 for an edible water bottle made from algae; Polymateria, developing a cost-effective and 100% degradable bioplastic material; Mimica, which is working on expiry labels that decade at the same rate as the food to reduce food waste; and  Pulmocide, which develops first-in-class inhaled treatments for lung infections.
The newly opened facilities are part of Imperial's plan to create a thriving campus in White City that promotes research excellence through initiatives like the recently announced interdisciplinary hackspaces that bring together a community of staff, students, alumni and commercial partners, among which are AstraZeneca, GSK and J&J.
---
Cover image: Hammersmith Hospital in White City, CC 3.0 / Chmee2; pictures via Camargue