The UK Cell Therapy programme Catapult, which is focused on the development of the UK cell therapy industry to increase the nation's health and wealth, has signed a patent licence agreement with iPS Academia Japan. It represents a pivotal step in the development of the UK's GMP induced pluripotent stem (iPS) cell bank.
Under the terms of the agreement with iPS Academia Japan, which is worldwide and non-exclusive, the Cell Therapy Catapult is able to create, sell and distribute iPS cell lines for research and clinical use (including its own). Any organisation undertaking clinical research or commercial use based on the cell lines will need an additional sub-licence, for which not-for-profit organisations, charities and universities will not be required to pay fees as far as their activities are for non-commercial purposes. Establishment of the cell bank was announced in 2013 with an initial investment of £2M. With iPS cells gaining in importance as a source of new therapies and the first products in clinical trials, the cell bank is of strategic importance to the UK cell therapy community.
Keith Thompson, CEO of the Cell Therapy Catapult, said: "It brings us a valuable partner in Japan where so much exciting cell therapy research is being done. Initial iPS cell lines are expected to be available to researchers this year, providing an important tool and growth driver for the UK cell therapy industry."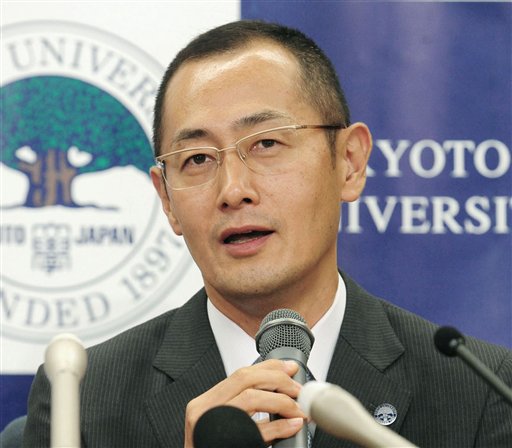 To make a long story short, in 2006, when iPS cells where obtained for the first time in Professor Yamanaka's laboratory in Kyoto, the scientific community has witnessed a radical change. iPS cells are generated by introducing genes such as Oct3/4, Sox2, Klf4 (and c-Myc) into somatic cells, which bypasses two barriers: immune rejection and moral concern. As they can be induced from self cells, no immune rejection will be involved and, since the use of human embryos is no longer needed, there are lower ethical barriers.
The use of iPS cells is becoming a normal trend in several biomedical fields. For instance, last year left with the discovery of a new strategy for treating an inherited form of dementia by using induced pluripotent stem cells. The study appears in the December 31st issue of Stem Cell Reports, the official journal of the International Society of Stem Cell Research edited by Cell Press.

However, all that glitters is not gold. Yamanaka's achievement was huge, so huge he received the nobel prize in 2012, but it was also confusing as the comprehension of the process was superficial. Metaphorically, it was like reaching to build a plane, but with physics and aerodynamics knowledge in a medieval state. In order to get a deeper understanding of the reprogramming path, research centers from Australia, USA, Canada, Netherlands and South Corea joined forces and started the Project Grandiose. The project, apart from carried on the most detailed analysis of the reprogramming technique, identified an entirely new class of pluripotent cell: the F-cell, which forms "fuzzy-looking" colonies. "The F-cells are easier to obtain, cheaper and grow much faster in culture compared with iPS cells", explained one of the scientists involved in this work, Albert Heck, from the Bijvoet Center at Utrecht University (Netherlands).
With a solid knowledge and the interest of the industry supporting the reprogramming techniques, the field is increasingly promising and the future of regenerative medicine seems to be a little nearer.