It's been an interesting year for Biotech, as we repeatedly stress. But there are some biotechs which have been less robust against these tumultuous times, whilst others which have 'made it big'.
As we've also started examining individual European cities for an overview of their Biotech community (such as London – and Paris) it is clear that there is an uneven distribution of Biotech focus across the continent. And as we know, the majority of biotechs are concentrated around France, the UK, Germany, Netherlands and Belgium.
However, that's not to say there isn't a surprisingly large community in Israel (which we've just added to our Labiotech Map). And others listed include Egis in Budapest (Hungary) or DiaSorin – an Italian giant which made it into the top 3 with a €2.85Bn market cap.
So we used both public and private companies to rank those with the highest market cap (and valuations) using our Biotech Map filter. Values for private companies like Oxford Nanopore and CureVac were derived from our most recent article on Biotech Unicorns, of which there are actually only 3 in Europe.
So here's the Infographic we made for you – a pyramid of Biotech Value.
---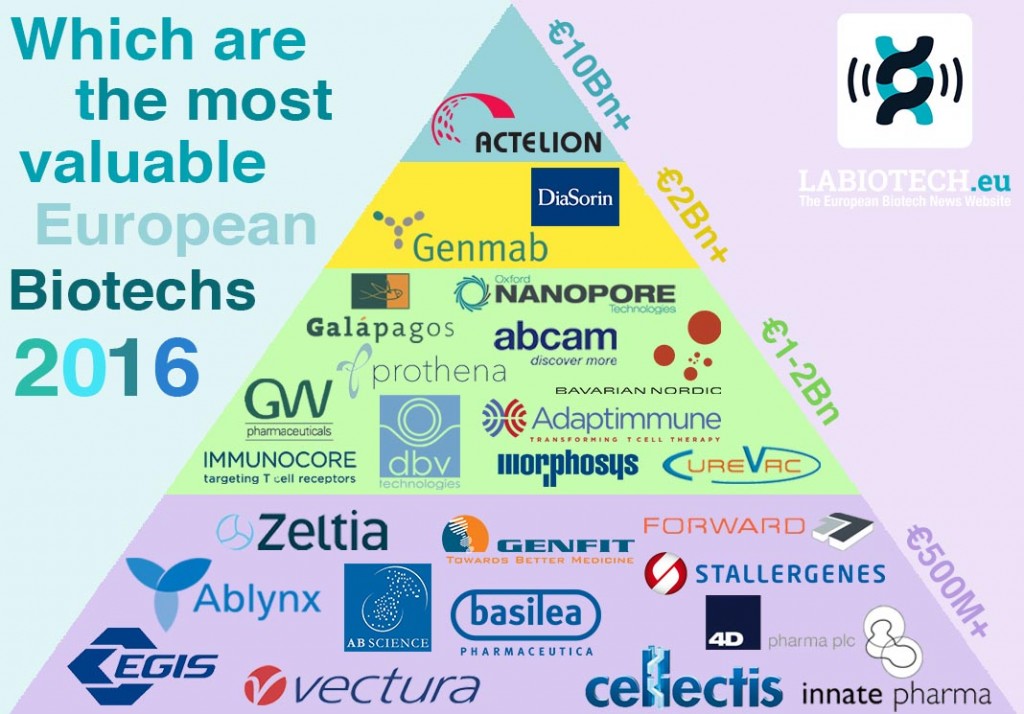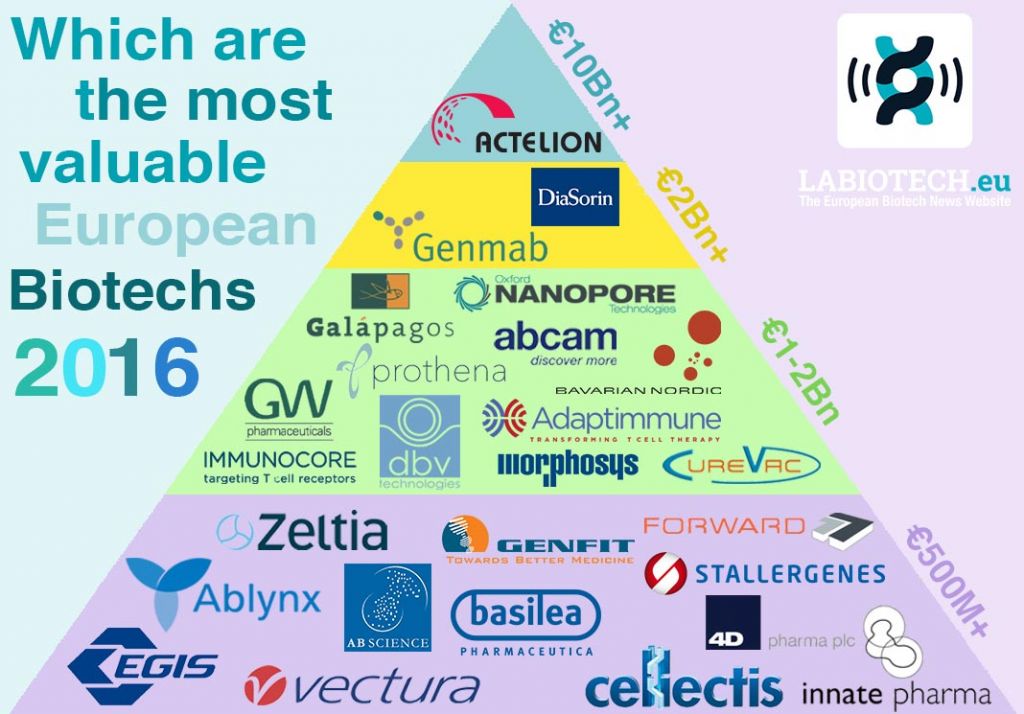 ---
UPDATE 29.04:  We updated the infographic to include GenMab (with a market cap of €7.5Bn – sorry, Genmab…it's fixed now). We also removed Qiagen (debatably not biotech to some) and ProSensa (which was recently acquired by Biomarin). Thanks for all the great feedback!