Water treatment against pathogens has not changed since 1914 when we first discovered the use of chlorine. Industrial manufacturers are still using such chemicals to decontaminate waters involved in their process but can only destroy 0,5% of pathogens! The French company Amoéba, has discovered a way to eliminate 100% of pathogens without using any chemicals! We met Fabrice Plasson, CEO of the company who told us more about Amoéba's secrets.
Chemicals are only destroying 0,5% of pathogens. When you think about it, it's really crazy! What's your secret to destroy the remaining 99,5%?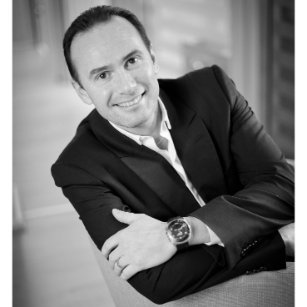 a
The secret lies in a natural microorganism! We're using an amoeba-like the name of our company- to destroy pathogens in water. It's a natural microorganism feeding himself with other microorganisms.
What you also need to know is the reason behind the inefficiency of chemicals. In fact, the main part of pathogens lived in the biofilm, an aggregate of microorganisms that make them more resistant. Chemicals, like chloride, can't destroy the biofilm while our amoeba takes a great delight in eating it!
a
That's really smart! But you're using a microorganism against other microorganisms, is that not dangerous?
Not at all! The strain we're using is called Willaertia magna. This amoeba has been isolated from thermal pool in 1984. We demonstrated that it's an harmless strain for humans and for the environment.
Willaertia magna is really an exception in the amoeba world. Usually, amoeba strains are sensitive to bacteria attacks but this one is more robust and ingests other microorganisms by phagocytosis. Our strain is capable of eating really dangerous strains like Legionella pneumophila, responsible for many infections.
And once again, we only selected the strain from nature! We didn't do any modification on it. It's not a GMO, only a powerful solution delivered to us by the environment.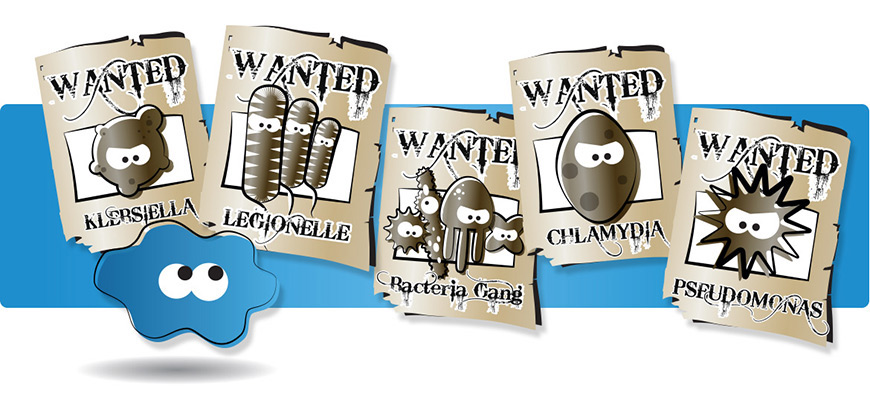 I read that some other techniques have been tried to avoid chemicals in water treatment, like UVs or enzymes. How do you compete with other solutions?
You're right, UVs, enzymes and even others approaches have already been tried but only to show their inefficiency in industrial processes.
There is simply no equivalent to our technology disclosed yet. We scouted the market but no other company is working on the same approach. And we also secured our technology with patents covering the use of amoeba as a biocide. Over the year, we also gained a strong expertise on these microorganisms and we're well advanced in the market authorization. So our position is hard to catch up for newcomers.
I was just about to ask you about authorizations. You plan to put your first product on the European and US market by the end of 2016. Your goal is to enter the cooling tower's market. Can you tell me more about it?
Our first product will be used by industrial companies to treat the water in their cooling towers. Cooling towers are these huge towers that you can see near industrial plants, which reject water steam.
Currently, companies are using inefficient chemicals, so our solution is warmly welcome in this field. We already have some partners like Arcelor-Mittal or Häagen Dazs using our biocide and they're truly happy with it. Amoéba's biocide is 100% efficient so the difference is obvious to them!
Even our price is attractive! We sell our biocide at a higher price than chemicals but if you calculate the overall benefits -destroying the biofilm and avoiding corrosion by chemicals-, using Amoéba's biocide is 30% cheaper!
Our market is definitely attractive to us. If you take the number of cooling towers and you multiply it by the quantity of biocide and its price, you can reach a market of €1.7Bn!


Last July 10th, you closed your Initial Public Offering on the Paris' stock exchange, raising €13,2 million. What's your goal with this fresh money?
We raised this money to continue the development of our production plants. We have our first module that can produce 500 liters of biocide per day, that's basically 4% of the European market (€17 million of potential turnover).
Our plan after the IPO is to develop three new plants similar to this one in Europe and the US. To sell our product, we're using an existing network of distributors that directly deliver the biocide to industrial companies. We're already developing agreements with them to distribute our biocide rapidly after authorization.
Great! So what's next? I mean, water treatment is a vast field. Do you already have plan for the future?
Definitely! After the cooling towers, we plan to develop our biocide for nuclear plants, which is quite similar to cooling towers applications, but also in broader area like sanitary waters in hostels or hospitals. So if everything is going well with future authorizations, Amoéba's biocide would be used in a lot of common places.
And why not, one day, we may be able to use amoeba in our swimming pools instead of chlorine! The market is huge, with €21Bn, it's definitely worth to take the chance!