Inventiva has completed an IPO on Euronext Paris raising €48M that will support the advancement of its pipeline, which includes big indications such as NASH. 
Inventiva, a drug discovery company from France, is the protagonist today of a successful biotech IPO on Euronext Paris despite the financial difficulties of past years. The company has raised €48M, which will be directed at advancing its drug candidates through the pipeline.
Investors seem to be confident in the possibilities that Inventiva's pipeline offers. Its lead candidate, IVA337, currently in Phase IIb, is an innovative treatment for non-alcoholic steatohepatitis (NASH), one of the hottest indications in biotech. The reason: no treatment is available yet for a deadly disease that affects 30 million people worldwide and with a market estimated at a massive €37B.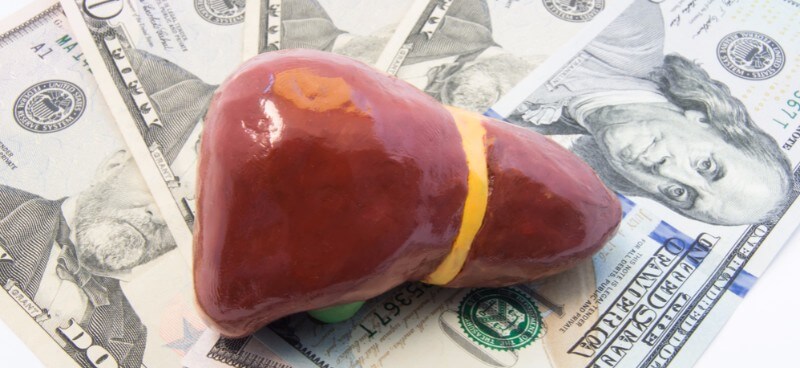 The field is getting crowded and the leading players, Genfit and Intercept, are getting close to commercial launch. Inventiva is not likely to be the first to reach the market, but it is developing a treatment different from its competitor's. "We have a kind of holistic therapeutic approach that can address all liver lesions that are found in NASH patients," Jean-Louis Abitbol, CMO, told us.
Most players in NASH target PPAR, a protein involved in the regulation of gene expression. However, there are several forms of the protein. "Our lead compound IVA337 is a next generation panPPAR activating the three different isoforms, alpha, delta and gamma," elaborated Abitbol. Meanwhile, Genfit's Elafibranor only targets the alpha and delta isoforms.
In addition, IVA337 is also a treatment for systemic sclerosis. And a second candidate, IVA336, is being evaluated as a therapy for three types of the metabolic disorder mucopolysaccharidosis (MPS I, II and VI). On top of that, Inventiva has several preclinical candidates in oncology and is partnered with big players: AbbVie in the field of autoimmune disease and with Boehringer Ingelheim in fibrosis.
Inventiva seems to be in a very good position and its IPO reflects it. The total €48M raised is unusually high for biotech IPOs on Euronext Paris, especially after 2016 being declared the worst financial year for biotech in a decade.
---
Images from Sergey Nivens, Shidlovski /Shutterstock