Isis Pharmaceuticals and Bayer HealthCare will develop and commercialize ISIS-FXIRx for the prevention of thrombosis. The German Pharma will provide up to €139M to Isis, including an up-front payment of €89.6M.
Under the terms of the agreement, Isis is eligible to receive up to €139M in near-term payments, including an immediate €89.6M up-front payment and a €49.3M payment depending on the advancement of the program following a Phase II study on patients with compromised kidney function. Isis is also eligible to receive milestone payments as the drug advances towards the market and royalties of the commercialization.
After completion of ongoing activities at Isis, Bayer will assume all global clinical development as well as worldwide regulatory and commercialization responsibilities for ISIS-FXIRx. As part of the clinical development program, Bayer plans to evaluate the therapeutic profile of ISIS-FXIRx in patients for whom currently available anticoagulants may not be used, such as in patients with a high risk of bleeding due to multiple co-morbidities.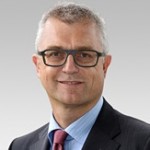 As Dr. Jöerg Möeller, from Bayer HealthCare, said, the product perfectly complements Bayer's in-house thrombosis pipeline. The drug, which relies on the novel mechanism of Factor XI inhibition, may offer an additional possibility to patients ineligible to Xarelto, Bayer's anti-clotting drug. This way, the big German pharma is trying to grab a bigger slice of the anti-coagulant market, in which Boehringer Ingelheim and the partnership between Pfizer and Bristol-Myers Squibb are also competing.