Italian agriculture is booming with Innovation. To boost the creation of cutting-edge products and increase competition between businesses, €21M has been provided by the Italian government to fund sustainable biotechnology and research.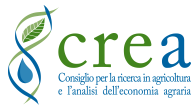 The three-year plan focuses on the Council for Agricultural Research and Agricultural Economics Analysis (CREA), a specialized research centre in Rome which is collaborating with the Ministry of Agriculture. Thanks to this, Italy ('Il bel Paese') could become a major player in precision-agriculture and biodiversity appreciation.
In particular, the research sector will be able to get support and improve its involvement in sustainable-biotechnology applied techniques. Research centres will have the opportunity to develop both cutting edge molecular techniques and field plant phenotyping skills; applying them to the grand challenge of a sustainable-future.


Not surprisingly, technology has moved on, and there are a number of new methods that are sustainable and far away from the GMO method. This kind of novel technique is part of CREA's research plan, along with the general use of molecular biology in crop improvement – a concept which is now more than welcomed.
The introduction of new genetic-engineering techniques has drastically changed the perspective of improving the productivity and quality of many varieties of plants.
For instance, the cisgenic approach to genetic engineering is where only closely related genes are edited into the organism which could have naturally been acquired by cross-breeding. This is similar to classical breeding, which uses the same genes.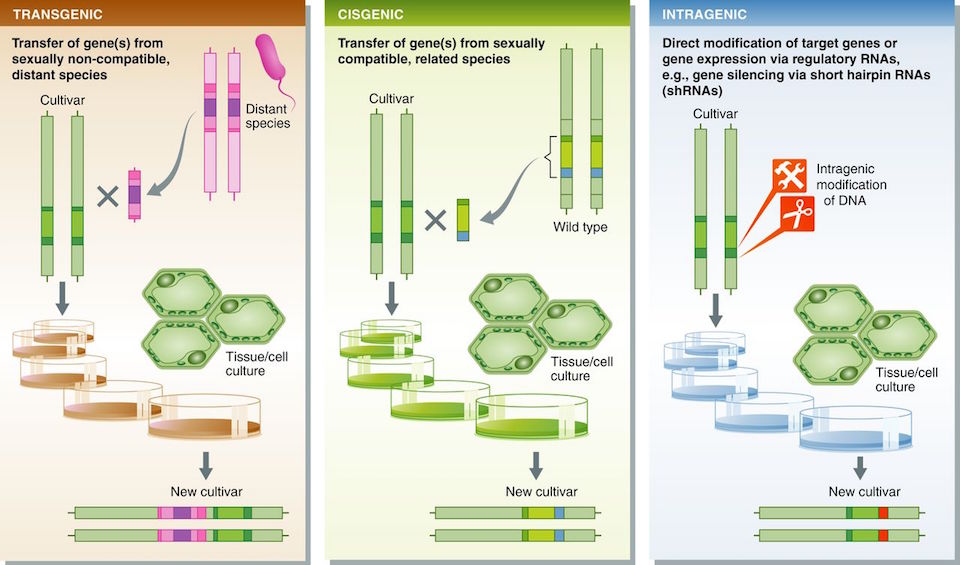 Italy might have a long way to go before it becomes a scientific superpower, but the researchers of the next Agricultural avant-garde might turn out to be more literal than we could have guessed.
Moreover it is true that investing in agriculture it is nowadays a potentially safe-investment. The sector is in fact the one that best responded to the economic crisis. Agriculture and Agrifood is promoting employment and innovation through technological research.
Agriculture is Growing, But Biotech in Italy is also Booming
Agriculture is still controlled by just a few major seed-chemical companies: Monsanto (US), Bayer Crop Sciences (Germany), Syngenta (Swiss), Dow AgroSciences (US) and Dupont (US). However, according to a recent survey by Wired in collaboration with IBM, farmers are increasingly interested in everything other areas of the biotech sector.
In another report by AssoBiotech the biotechs active in Italy at the end of 2014 amounted to a total of 384, with a total turnover exceeding €7.7Bn. Investment in R&D amounted to over €1.5Bn, and interestingly the majority (66%) of biotechs were founded as a start-up or academic/industrial spin-off.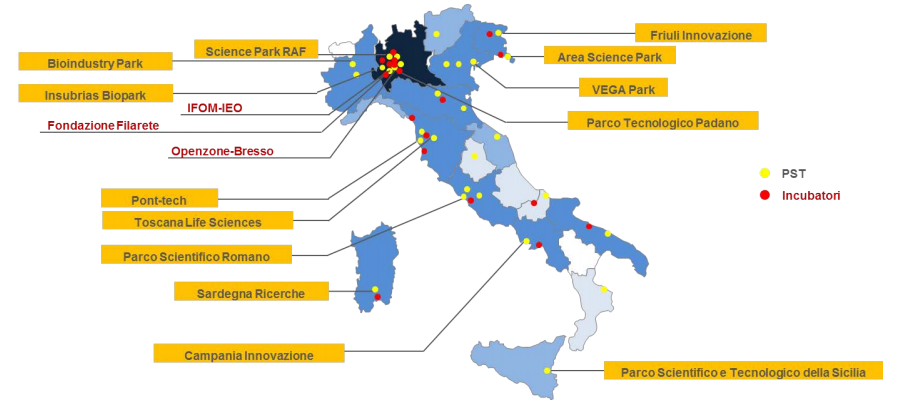 Such technical parks are evidence of the growing aggregation between research, businesses and capital in Italian Biotech, enabling micro and small businesses access to a network of academia and a wide range of services.
This is therefore the infrastructure which is allowing new techniques to be appreciated and embraced, such as the possibility to introgress the preferred genes into the novel cultivars, without disturbing their favourable characteristics. To help improve food security and the nutritional value of these plants for a more sustainable future.
We are optimistic that world food production and agriculture sector will keep growing, particularly with this additional €21M sweetner.