Ospedale Niguarda Ca' Granda has succeeded in treating a patient with type 1 diabetes, using a new tissue engineering techniques for more effective islet transplants – something that could bring this diabetes cure to more patients.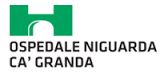 Biotech is tackling diabetes from several fronts – from mitigation of symptoms, for example, Avita's skin spray, to medtech inventions such as needle-free glucose sensors or bionic pancreas and innovative drugs like super-insulin or inhaled insulin.
For type 1 diabetes, a severe inflammatory disease where insulin-producing cells are destroyed, a possible line of therapy is transplanting islets – a smaller unit of the pancreas which is responsible for insulin production.
Islet transplants have been around for a while. In 2000, patients in a trial were able to stop their daily insulin injections after successful transplants (you can read a review of the Islet medtech field here) – a big deal!
However, there are still many challenges: limited supply of organ donors, difficulties in making the transplant 'stick' and the need to keep patients on immunosupressive drugs.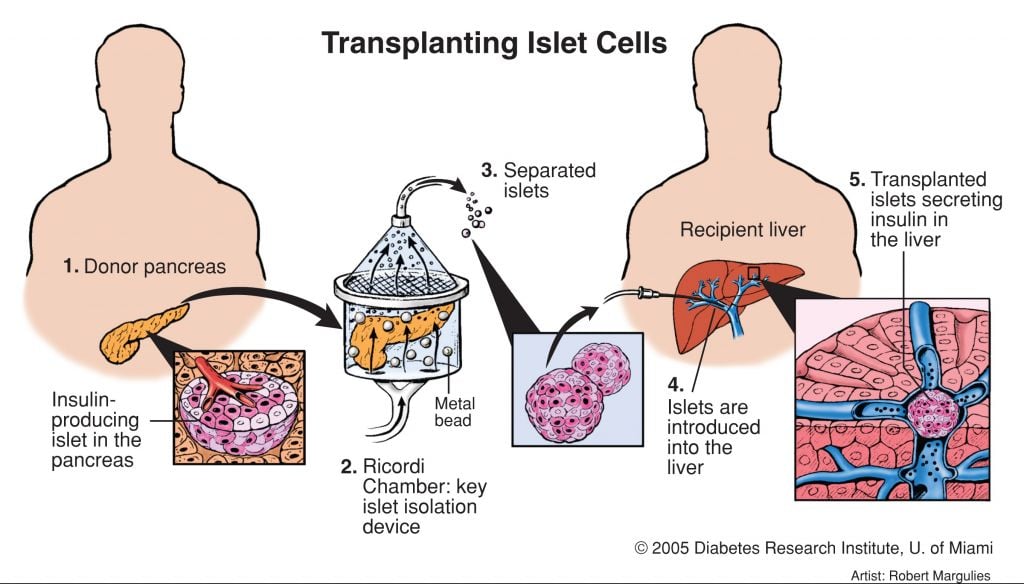 Now, Ospedale Niguarda Ca' Granda in Milan, Italy, has succeeded in treating a diabetes patient with a new type of islet transplant. As a result, a 41-year-old man who was diagnosed with type 1 diabetes at age 11 could now stop insulin therapy.
This new technology was developed at the Diabetes Research Institute (DRI) at the University of Miami and could answer part of challenges of islet transplants.
Named BioHub, it consists of implanting donor islets in a biodegradable gel-like material made of the patient's own blood plasma and thrombin, an enzyme involved in blood coagulation.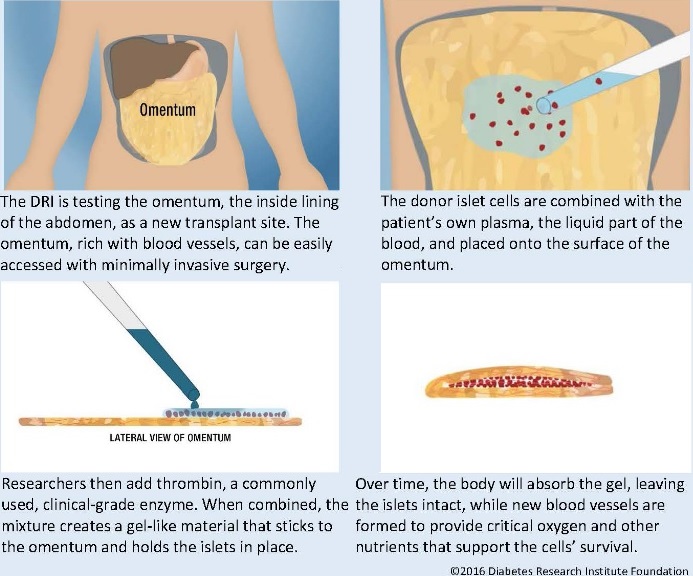 The gel and islets were then stuck to the omentum, a tissue layer near the stomach area. This could be a better location for islets to fully develop than the current go-to option – infusion into the liver. This alternative is being evaluated in a Phase I/II trial.
Niguarda is the first European hospital to try the BioHub procedure, taking advantage of DRI's telescience platform, which enables researchers in different parts of the world to virtually work together side by side – an increasing trend in Biotech, from virtual companies to virtual reality training.
These are important advances in the field of islet transplants. Along with technology to create islets in the lab and bypass the problem of donor shortage, these procedures seem to be the future of treatments for type 1 diabetes.
---
 Feature Image Credit: Interior of Ospedale Niguarda (© Ospedale Niguarda)
---