Akinion (Sweden) will stop the development of its candidate for leukemia, after patients in phase I/II have experienced liver toxicity. As a result, main investor Karolinska Development takes an €8M hit in its portfolio valuation.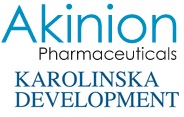 Sad news for Akinion. This Stockholm-based drug developer decided to halt the development of its lead candidate, APN-028. This happens after some patients enrolled in the phase I/II for acute myeloid leukemia (AML) developed severe liver toxicity.
APN-028 is a FMS-like tyrosine kinase 3 (FLT3) inhibitor. FLT3 is abnormaly expressed in most types of AML, and has an important role in the development of blood cells and the immune system.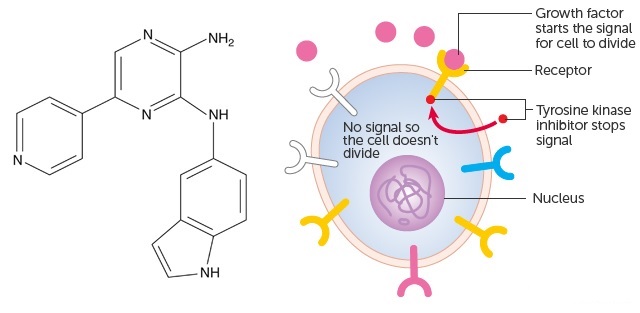 Targeting protein kinases is an established approach for many cancer therapies, and over 10 kinase inhibitors have been approved by the FDA in the last decade. Being a targeted therapy, it was also expected to have less generic cell toxicity.
So this candidate looked like a fairly safe bet. But as Jim Van heusden, the CEO of  Karolinska Development, puts it:
It's unfortunate, but also illustrates the risks inherent in investing in the development of novel drug candidates."
Karolinska Development is a Swedish investment company. It invests in medical innovation, usually selected from research conducted at Karolinska Institutet. Counting with Karolinska's resources, these innovations are developed in-house. The end objective is to license the resulting therapies to Big Pharma after successful phase II trials.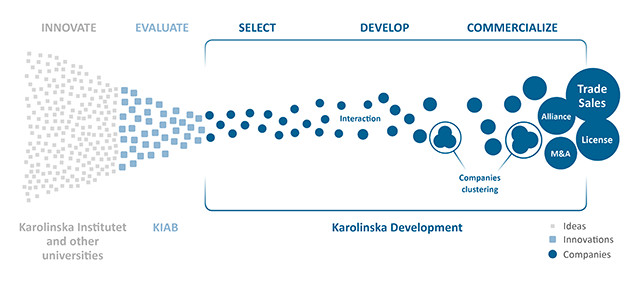 Karolinska Development owns more than 90% of Akinion, which is one of the 12 small companies in its portfolio. Now, this trial failure devaluated the portfolio in roughly €8.36M (SEK 78M).
Despite success in securing partners like Forendo Pharma, the finances of Karolinska Development seem to have seen better days.
---
Feature image credit: Stockholm Panorama (CC 2.0 Román Emin)
Figure 1 (left) credit: Eriksson et. al (2012) The novel tyrosine kinase inhibitor AKN-028 has significant antileukemic activity in cell lines and primary cultures of acute myeloid leukemia. Blood Cancer Journal (doi: 10.1038/bcj.2012.28)
Figure 1 (right) credit: Cancer Research UK (Cancer growth blockers)