Forbion has raised €183M for its 3rd capital fund – a big win for this top-notch Dutch VC, especially when stock markets are getting ever less friendly. 

Forbion is one of the best European VCs in Europe for Biotech. Based primarily near Amsterdam (it also has offices in Munich), it is probably a factor in the success of Biotechs in the Benelux area (Belgium, Netherlands & Luxembourg).
For example, Forbion has invested in some well-known biotechs in this zone, including UniQure (Netherlands), Galapagos (Belgium) and argenx (also Belgium).
The VC has now raised €183M (around $208M) for its Forbion Capital Fund III (FCF III), its third main fund.
The investment strategy will be similar to the previous fund (FCF II). Therefore, Forbion aims to invest around 70% in Europe – with the rest going to Biotech based in the US and Canada.

As for the kind of Biotechs that will be chosen, the investment focus will remain on private companies developing novel drugs, medical devices and diagnostics for high and/or unmet medical needs.
This was the strategy that led the VC to invest in NASH , we was discussed in our interview with partner Marco Boorsma. Marco told us how Akarna Therapeutics (US & UK) strategy to tackle this high and unmet medical need caught the Forbion's interest.
The investor base for this fundraising was the usual mix of investment funds (such as the European Investment Fund), agencies, insurance companies and family offices, but Forbion also relied on two strategic investors: Charles River Laboratories, which for example bought Galapagos' research services, and Knight Therapeutics, a public Pharma based in Canada.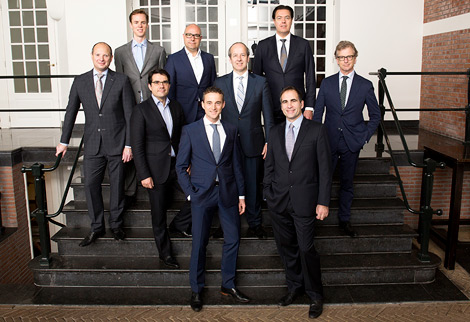 This €183M was quite impressive, especially given that there seems to be a 'financial winter' coming over for Biotech, after unprecedented records in the last years.
A good part of the success is due to Forbion's track record. The VC was behind two big exits in 2015: the €1.36Bn deal between Dezima Pharma and Amgen and Acerta Pharma's €6.4Bn deal with AstraZeneca.
So, Forbion will be able to continue to bring European Biotech forward, and consolidate its leading position as a VC.
---
Feature Image Credit: Forbion Capital Partners