The Danish company Leo Pharma and the US biotech PellePharm have joined forces to develop a topical treatment for rare forms of skin cancer.
In the partnership, dermatology specialist Leo Pharma is paying PellePharm €61M. This is to fund a Phase III trial of PellePharm's topical drug to treat the skin cancer Gorlin syndrome, which has no approved drug treatments.
PellePharm could also receive up to an additional €606M in undisclosed milestone payments, and Leo Pharma will have the option to acquire all shares of PellePharm, if all of the goals are met.
"This collaboration puts us on track to commence our pivotal Phase III Gorlin syndrome trial in early 2019," stated Sanuj Ravindran, CEO of PellePharm. "Then after the potential merger, we look forward to working with LEO Pharma to address other rare skin diseases."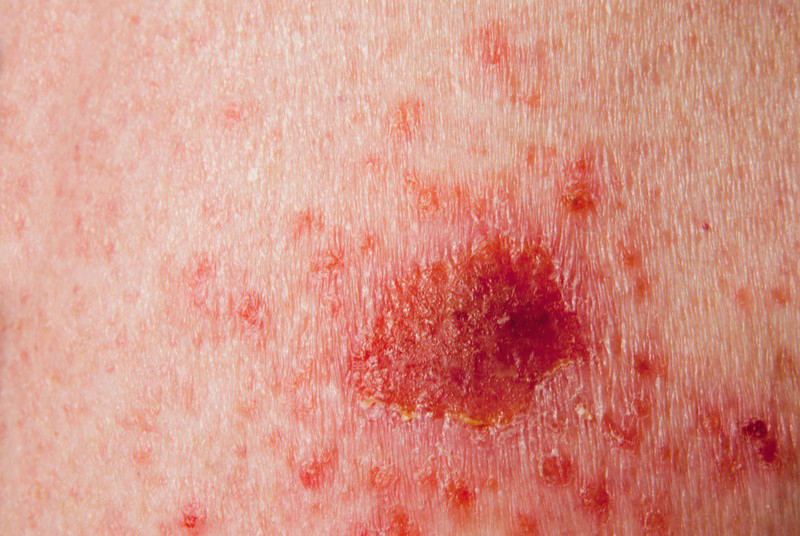 PellePharm's small molecule drug is designed to tackle skin cancer such as Gorlin syndrome by blocking a key cell signaling pathway called the 'Hedgehog' pathway, which is linked to uncontrolled cell division. The Hedgehog pathway can lose control in cancer, causing tumor cells to proliferate.
By topically applying the drug to the skin as a gel, PellePharm hopes to avoid prickly side effects seen in oral inhibitors of the Hedgehog pathway, such as hair loss and muscle cramps.
The drug has also shown promise in a Phase II trial for a different rare skin cancer, called high-frequency basal cell carcinoma.
This deal is the latest in a long list of Leo's collaborations with promising companies. Last month, it launched a partnership with Canadian biopharmaceutical Zymeworks to develop immunotherapies for skin diseases. Earlier this year, it took over the development of Astra Zeneca's antibody, planning a Phase III trial of the treatment in the skin condition atopic dermatitis.  
---
Images from Shutterstock