Leo Pharma is acquiring rights to two of AstraZeneca's candidates. The targeted indications are atopic dermatitis and psoriasis – autoimmune conditions getting more and more attention.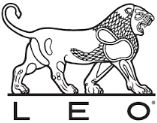 Based near Copenhagen (Denmark), Leo Pharma specializes in dermatological therapies – particularly topical treatments. The company is not shy about its acquisitions, having entered a €675M deal to buy Japanese dermatology blockbusters and €105M deal for argenx's llama antibodies.
But while these llama antibodies are cooking in preclinical development, Leo Pharma is speeding up its expansion into biologics. The targets are two candidates by AstraZeneca, that are significantly closer to the market.
First, there is tralokinumab, which has completed Phase II trials for atopic dermatitis. The candidate is a monoclonal antibody and targets a cytokine involved in the regulation of the immune system (IL13 – interleukin 13).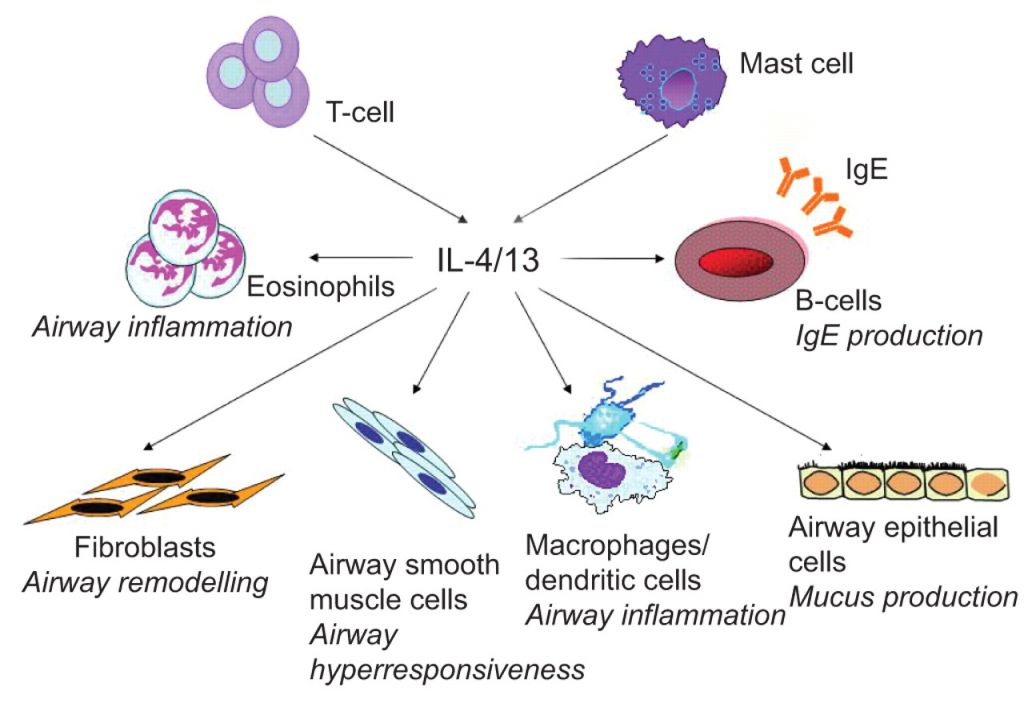 AstraZeneca has been developing tralokinumab for asthma. With this new deal, it will receive around €100M upfront from Leo Pharma for the rights in dermatological applications (especially atopic dermatitis) – but the deal could be worth up to €900M ($1Bn).
Luke Miels (their Executive Vice President) said that out-licensing dermatological applications allowed AstraZeneca to focus on its priority areas. This has been a strategy of the company for a while now, including the sale of rare disease drugs.
The second candidate is brodalumab, an antibody for psoriasis. The development struggled a bit due to suicide-related suspicions. However, it's now under review for market approval for moderate-to-severe plaque psoriasis and in development for psoriatic arthritis.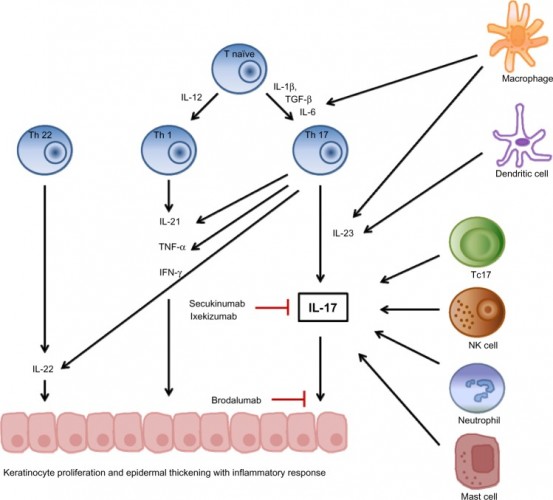 Leo Pharma is getting an exclusive license in Europe, replacing part of AstraZeneca's previous deal with Valeant (Canada).
As a key autoimmune condition, biologics to treat psoriasis have attracted major interest – both in the biosimilar wars and in new developments. There have also been some crazy advances in this disease, including just-approved treatments that cured up to 80% of the patients.
With Pharma and Biotech clearly invested, there may be a 'flood' of new psoriasis treatments coming. There's also potential for different formulations – including injections, topical treatments, MedTech and, of course, oral therapies.
---
Feature Image Credit: Leo Pharma
Figure 1 Credit: Oh et al. (2010) Investigational therapeutics targeting the IL-4/IL-13/STAT-6 pathway for the treatment of asthma (doi: 10.1183/09059180.00007609)
Figure 2 Credit: Lønnberg et al. (2014) Targeting of interleukin-17 in the treatment of psoriasis. Clinical, Cosmetic and Investigational Dermatology (doi: 10.2147/CCID.S67534)
---