Leo Pharma has entered an Asset Purchasing Agreement of €675M for the Japanese Derma business of Astellas in Tokyo, to include their products for eczema, acne and their dermatitis blockbuster Protopic.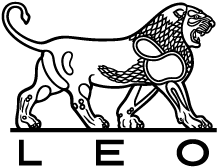 Leo Pharma, which is headquartered in Copenhagen (Denmark), has therapeutic areas beyond the cosmetic, with other areas of research including skin cancer (melanoma) and deep vein thrombosis. The addition of the Astellas product line into their derma portfolio will further strengthen their international grip on the dermatology market, for which there is a general rise in demand.
This is particularly the case in the US, where the market is projected to grow to an annual €12.2Bn by 2017 (quite a steep incline following the €9.4Bn in 2013) as detailed in an Industry report from Harris Williams & Co. Indeed, the market is also described as quite fragmented due to the gap in specific fields and specialists within Dermatology, who are not generally grouped under large Pharma portfolios such as Leo's.
And indeed, with multiple niches across all age groups and genders spawning multiple specific product lines, diversification of such investment spreads are very attractive.

This will be the largest transaction in Leo's history (which spans over 100 years), but paying up €675M is not necessarily an easy feat for a 4,800 employee biotech…therefore, this move further affirms Leo's aspirations to become a leading Dermatology partner for such products overseas, in accordance for their '2020 acquisition, innovation and growth strategy'.
Products include Zineryt for acne (which contains the antibiotic erythromycin) and Locoid/Locobase (a topical corticosteroid) for general anti-inflammatory treatment of skin. Leo will also acquire Protopic for eczema (a topical immuno-suppressant for severe dermatitis), although it is important to mention that distribution rights for Protopic in Japan will be retained by Astella's partner Maruho & Co.
So, this smart (and lucrative) transaction by Leo and Astella is expected to close in the first quarter of 2016.