Julia Lohmann grew up in the German countryside, studied design in England and worked on a farm in Iceland. Now as a designer and researcher, she brings all these experiences to her work – with maggots, bacteria, algae and 9000 petri dishes.
Julia Lohmann started with sculpture by collecting driftwood during her childhood in Hildesheim, in the heart of Germany. She would later move to London to study Graphic Design at the Surrey Institute of Art and Design.
It was perhaps her interest in nature that led to her graduation work. Maggotypes (2001) had an informal exhibition at London's Tate Modern that consisted of letting maggots draw – as well as trace routes on maps and make decisions.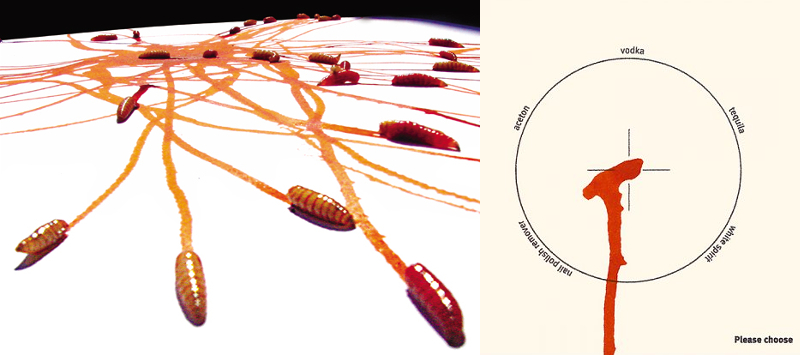 After working on an Icelandic farm, Lohmann became aware of the contrast between her way of life in Iceland and her time in London, driven by consumer culture. With this in mind, her work started focusing on the transformation of livestock into materials and objects.
One of her favorite raw materials seems to be algae. Kelp Constructs (2008) is one of these projects, where the artist uses blades of dried Laminaria japonica (a type of seaweed) to make lamps.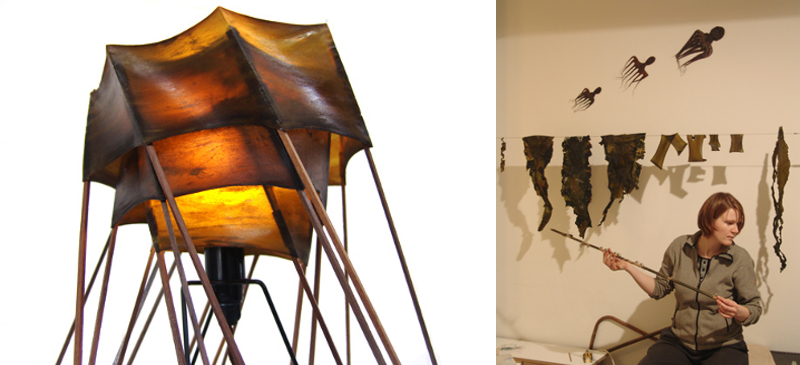 Lohmann was also commissioned by the Wellcome Trust to create Co-Existence (2009). In this microbiome-related work, a major theme in bioart, the artist cultured 9,000 petri dishes with the most common species of bacteria and created a pixelated image of the human body.
Each culture was positioned according to the part of the body where they are most likely to thrive.

As a resident artist at the renowned Victoria and Albert Museum (London), she created Department of Seaweed (2013) – a collection of objects made of algae.
These objects involved the collaboration of experts in design, craft, science and anthropology to use algae as a material.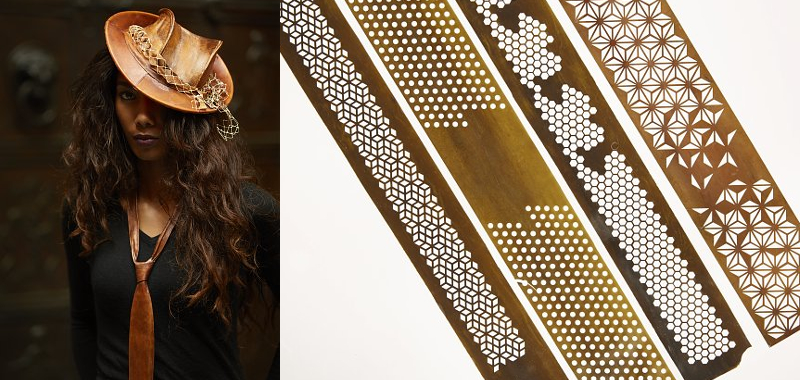 The artist is now doing a residency at the D-Lab of Kyoto Institute of Technology, Japan, where she is working on 'Making the Known New'.
Julia Lohmann really does makes beautiful things out of nature and highlights the versatility of algae as a material. 
---
All images via Julia Lohmann
---