The Investissements d'Avenir programme (a French government initiative) is providing €9M to both Global Bioenergies and IBN-One, as part of an project involving Cristal Union (the agro-business for Beet production) and L'Oréal (the cosmetics Giant). Together, they will develop the first commercial plant producing bio-sourced isobutene worldwide.

Broken down into €5.7M for Global Bioenergies; €3.3M for IBN-One, the two will launch a 44-month industrial and commercial project focused on the first bio-isobutene plant with L'Oréal and Cristal Union.
The funding will be paid out in several tranches throughout the project, including an initial tranche of 15%.
Since 2008, Global Bioenergies has been developing a process to produce isobutene from renewable resources (residual sugar, agricultural and forestry waste). This innovative process will reduce the carbon dioxide footprint for isobutene manufacture.
This is what led the Evry-based biotech to attract a massive Biofuel deal with Audi, the car manufacturer.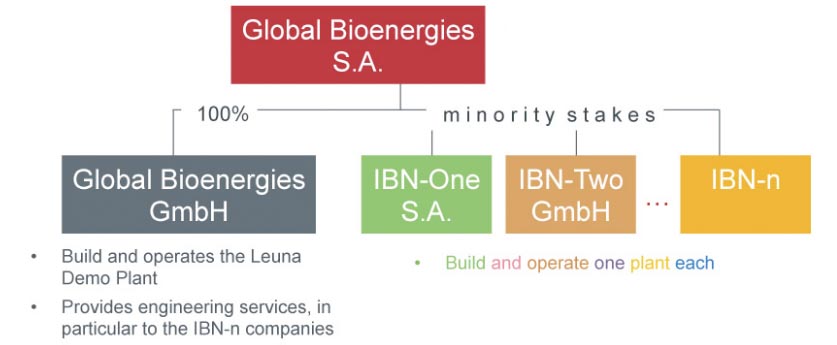 The process is now entering a new phase of development: step by step, it is getting ready to run the process in their demo plant, the construction of which in Germany will be completed within the next few months.
IBN-One's shares will mainly be dedicated to life cycle analyses, engineering design work in the plant and the market value validation of derivatives intended for the fuels (gasoline and kerosene), materials and cosmetics.
The massive plant is planned to be in operation by 2019, with an annual capacity of approximately 50,000 tonnes. Atmospheric emissions of CO2 will be reduced by more than twice the amount of isobutene produced.

Cristal Union is working on the supply of sugar beet substrates for the fuels and preparing the integration of the future production unit into one of its sites.
So what is L'Oréal bringing to the table?
L'Oréal will test batches of compounds derived from bio-sourced isobutene, with a view to becoming an IBN-One client once the plant is operational. And as we know, Isobutene has many uses in the cosmetic industry too.
This feels like a very neat operational plan for the funding (from the French Government), with a strong role for each of the project collaborators to play.
Let's hope to see more of these deals from Global Bioenergies, who's mission to go Green is certainly drawing in a lot of big brand partners.
---
Here the CEO of Global Bioenergies outlines their work…
---
Feature Image Credit: Global Bioenergies
---