LUNAC Therapeutics has spun out of the University of Leeds with €3.09M of funding from the university and the VC firm Epidarex Capital for the development of anticoagulants with a lower risk for bleeding than those currently available.
The new anticoagulants will target activated factor XII, a protein which company founders Helen Philippou and Richard Foster have spent a decade researching at the University of Leeds with the support of the Wellcome Trust, British Heart Foundation, and the Medical Research Council.
Activated factor XII is a plasma protein involved in blood clotting after an injury. People who lack this protein do not experience the excessive bleeding characteristic of other clotting factor deficiencies.
"All current anticoagulants on the market carry a risk of bleeding, and because of the necessity of drugs to balance anticlotting effect without causing bleeding, patients are not being optimally anticoagulated which can sometimes cause thrombotic outcomes despite being on anticoagulant treatment," Philippou told me.
"Therefore, there is a high unmet clinical to generate anticoagulants that do not have a potential risk of bleeding."
The novel anticoagulants are currently in the final stage of drug discovery. The funding will allow LUNAC Therapeutics to identify the small molecule to take forward to clinical trials. 
Philippou added that, unlike current anticoagulants, the drugs that LUNAC is developing will, in principle, not need to be regularly monitored to prevent side effects such as serious hemorrhage. The drugs will instead "provide confidence of reducing thrombotic outcomes with minimal risk of bleeding side-effects."
---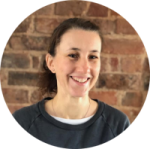 Laura Cowen is a freelance medical journalist. Her background is in medical microbiology, with a particular interest in public health and infectious diseases. Outside of work she enjoys roller skating, trips to the theatre, and exploring the UK and Europe with her family in their new motorhome Bella.
---
Cover image via Shutterstock