Tiziana makes moves towards a €37B market with an oral monoclonal antibody (mAb) formulation to treat non-alcoholic steatohepatitis (NASH) .
Tiziana, which has previously developed compounds targeting the second most deadly form of cancer, has produced a novel formulation of the anti-CD3 mAb, Foralumab. The biologic will be tested in patients with NASH and other inflammatory diseases to determine its efficacy in human subjects.
Non-alcoholic fatty liver diseases, for example, NASH, are characterized by the accumulation of fat in hepatocytes, accompanied by inflammation and cell damage. This causes fibrosis of the liver, and potential complications such as cirrhosis, liver cancer, and liver failure.
Foralumab binds to and inhibits CD3, which prevents cytotoxic and helper T cell activation. Inhibition of their activation dampens the immune response, relieving symptoms of autoimmune or inflammatory conditions.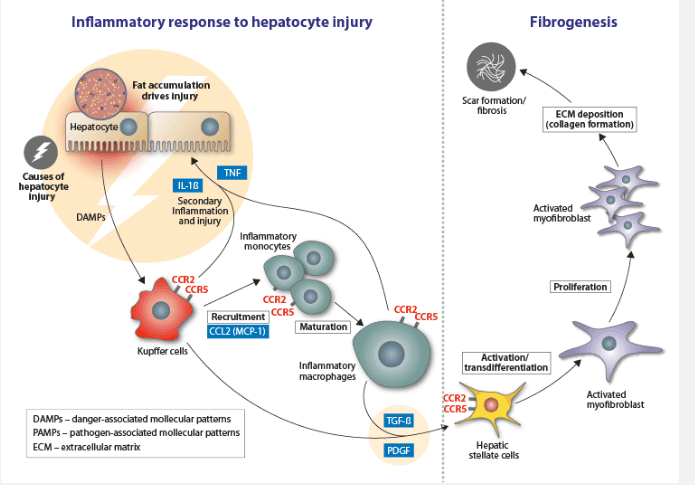 Currently, mAbs are unable to survive the harsh conditions of the stomach and gastrointestinal tract. However, Tiziana's novel formulation appears to have overcome this issue, with the anti-CD3 mAb detected following passage through the stomach and small bowel of a humanized mouse model. It's resistance to strongly acidic conditions and the stomach and gastrointestinal tract, as well as its potent anti-inflammatory activity, suggest it could be a useful tool for the treatment of NASH.
A number of different strategies are being investigated as the first NASH treatment available in a market worth up to €37B. For example, Genfit is focusing on its lead candidate Elafibranor, which has anti-NASH and anti-fibrosis properties is currently being evaluated in a Phase III study, RESOLVE-IT. Inventiva and Phenex are also developing compounds, which are in Phase IIb and Phase I, respectively. However, CSO of Genfit Dean Hum does not believe this amount of competition to be a problem, "it's a multifactorial disease, so it's quite complex. With that market size and these different aspects, I think there's going to be room for many different approaches."
A successful Phase IIa trial would move a first NASH therapy one step closer to the clinic. NASH affects approximately 5% of people in Europe, therefore we are desperately in need of an effective treatment. Additionally, the trial could have broader implications according to Kunwar Shailubhai, CEO, and CSO of Tiziana Life Sciences, who said: "oral administration with biologics such as mAbs is a potential game changer for immunotherapies, enhancing drug safety while potentiating immunomodulation to provide clinical responses."
---
Images – Durch Shidlovsk / Shutterstock.com; http://tobiratx.com/