ZS Pharma shares shot up by 30% in value this week due to Swiss big-pharma Actelion admitting it might be interested in buying out the biotech for €2.2BN. This comes as ZS Pharma's hyperkalemia candidate is set to receive FDA approval for May 2016, although this acquisition rumour could be premature given competitor Relypsa is also set to gain FDA approval.

According to Actelion, only very preliminary talks have begun regarding the acquisition everyone is gossiping about. Headquartered in Basel (Switzerland), Actelion was founded in 1998 and has already amassed a €13.7bn global market value, with a research focus on pulmonary arterial hypertension (PAH). By exploring the idea of a ZS Pharma acquisition, they aim to branch out their portfolio on hypertensive ion-based disorders to include Hyperkalemia.
Hyperkalemia describes excess serum potassium (above 5.0mEq/L) which can result from an array of conditions, such as chronic kidney disease (CKD). It can also occur as a side affect of very common renin-angiotensin-aldosterone system (RAAS inhibitors) drugs which treat heart failure  related hypertension.
Indeed, ZS Pharma highlights how a hyperkalemia therapy is needed in order to stop limitation of RAAS treatment for heart failure, which is often prescribed at sub-optimal doses to reduce chances of developing hyperkalemia.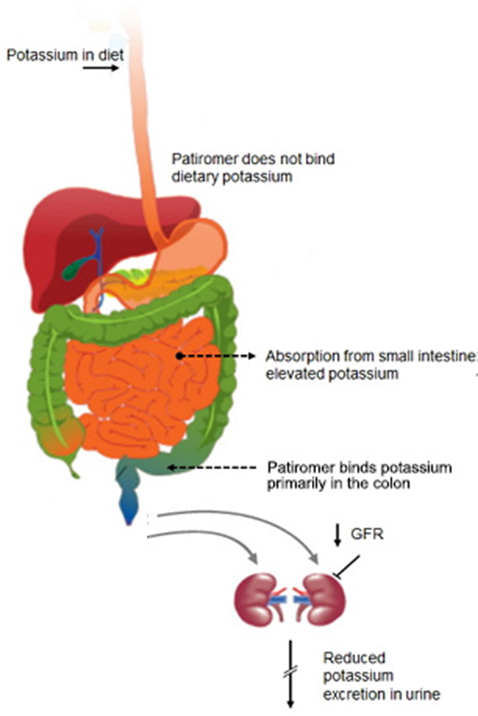 ZS Pharma's ZS-9 candidate uses a zirconium silicate mimic of natural ion channels which effectively 'traps' potassium ions from interstitial fluid,  by increasing transmembrane tranport. When tested in vitro, ZS-9  demonstrated a >25-­fold selectivity for potassium over both calcium and magnesium.
However, the buzz surrounding ZS Pharma shares could be premature, with competitor Relypsa due to have FDA approval for its oral suspension Patiromer a full 7 months before the anticipated FDA deadline for ZS Pharma. Patiromer differs from ZS-9 in the respect it dramatically lowers potassium levels by binding to the ion within the GI tract for excretion.
This could therefore scare-off Actelion in its massive spend, especially given how Relypsa has recruited Sanofi to help them market their new oral treatment.
So despite the excitement surrounding ZY Pharma's finances, it is too early in the day to see exactly which way Actelion will swing.