Meiogenix (France) has signed with Bayer Crop Science (Germany) for use of their gene-editing platform, to try and 'Unlock' crop genetic diversity and improve food security.
Launched in 2011, this Parisian biotech was a spin-off of the Institut Curie and the French Agricultural Agency (INRA) after successfully raised funding.
Now, under this non-exclusive agreement, Meiogenix will provide Bayer access to their SpiX technology and the research it has built over the years through different programs in rice, maize and wheat.
Meiogenix is developing complementary breakthrough technologies (such as SpiX) to increase the amount of meiotic recombination – an exchange of genetic material during cell division.

SpiX is a fusion protein platform based on the research of Alain Nicolas at the Institut Curie, to amplify the amount of genetic diversity within plant species through natural breeding.
Nicolas and team fused an endonuclease enzyme responsible for initiating the meiotic recombination (Spo11) to a DNA binding domain (originally GAL4). This increased the frequency of gene recombination in 'cold regions' of the plant genome (which are typically more conserved).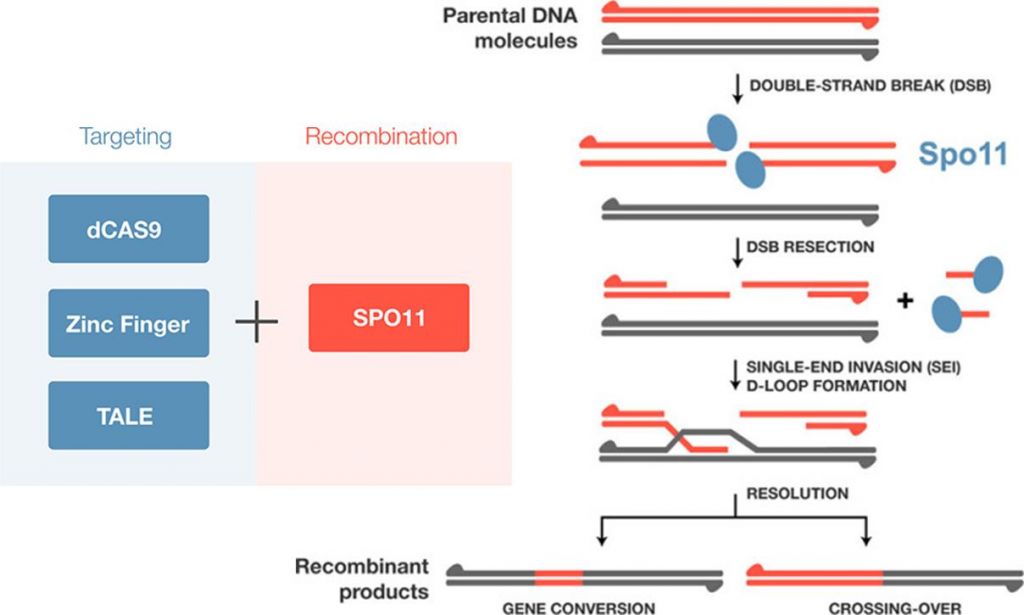 This therefore 'unlocks' potential genetic variation from within the plants genome, helping to accelerate the introduction of new characteristics.
Originally achieved in Yeast, researchers on SpiX went on to use much more precise gene-editing domains than GAL4 to target the Spo11 protein, such as TALE, Zinc Fingers and even Cas9 (CRISPR).
Although financial terms were not disclosed in this case, the availability of funding for Crop sciences research is on the rise, demonstrating the urgency of this economic need.


Just recently in Italy, €21M was dished out by the government as an incentive to research such gene technologies (like the cisgenic approach), which speed up natural processes and can help improve crop yields.
As the CEO and co-founder of Meiogenix, Giacomo Bastianelli, affirmed 'I personally believe that genetic technologies that mimic natural processes will contribute to producing food for generations to come.'
So Meiogenix appears to have an interesting technology on their hands, and it will be interesting to see who follows in Bayer's footsteps.

---
Feature Image Credit: 
©

Vladteodor (BigStock ID83444033)