Threshold Pharmaceuticals in the US has failed at getting its hypoxia prodrug evofosfamide through phase III trials for two types of cancer, and as a result has lost Merck's partnership on the program.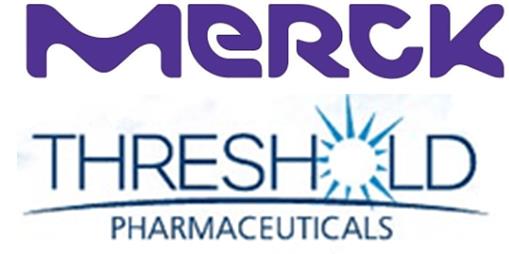 Evofosfamide (TH-302) is an investigational hypoxia-activated prodrug discovered by Threshold Pharmaceuticals in Pennsylvania (US). The prodrug is activated only at very low levels of oxygen (hypoxia). Such levels are common in human solid tumors, a phenomenon known as tumor hypoxia, which is a novel therapeutic approach that may be less likely to produce broad systemic toxicity seen with untargeted cytotoxic chemotherapies.
TH-302 has been evaluated for first-line treatment of advanced pancreatic adenocarcinoma and advanced soft tissue sarcoma. However, unfortunately Merck (aka EMD in the US) recently announced that it is not planning to file for approval of evofosfamide following the latest phase III trial results which failed to achieve primary endpoint (overall survival), as reported by Threshold.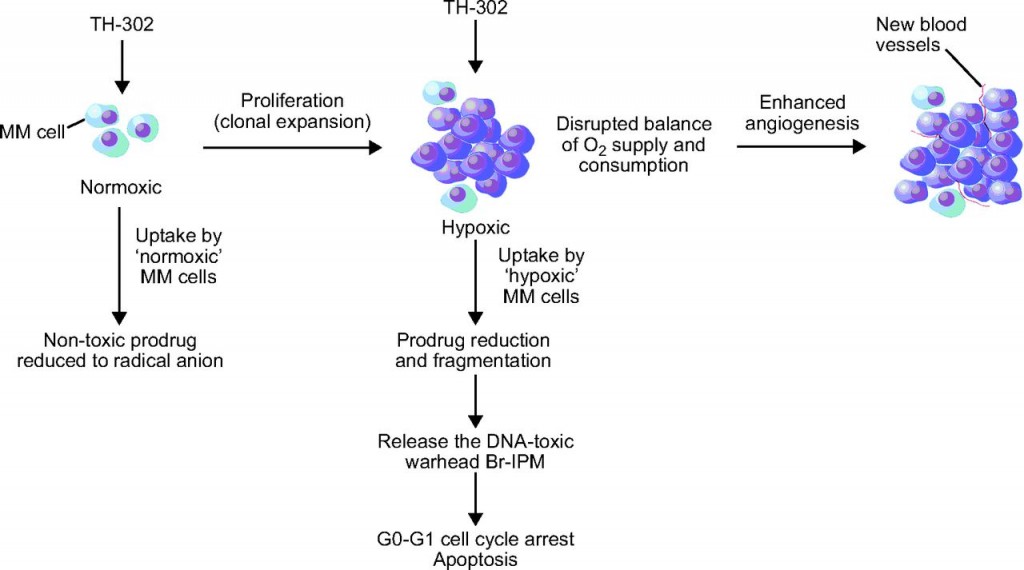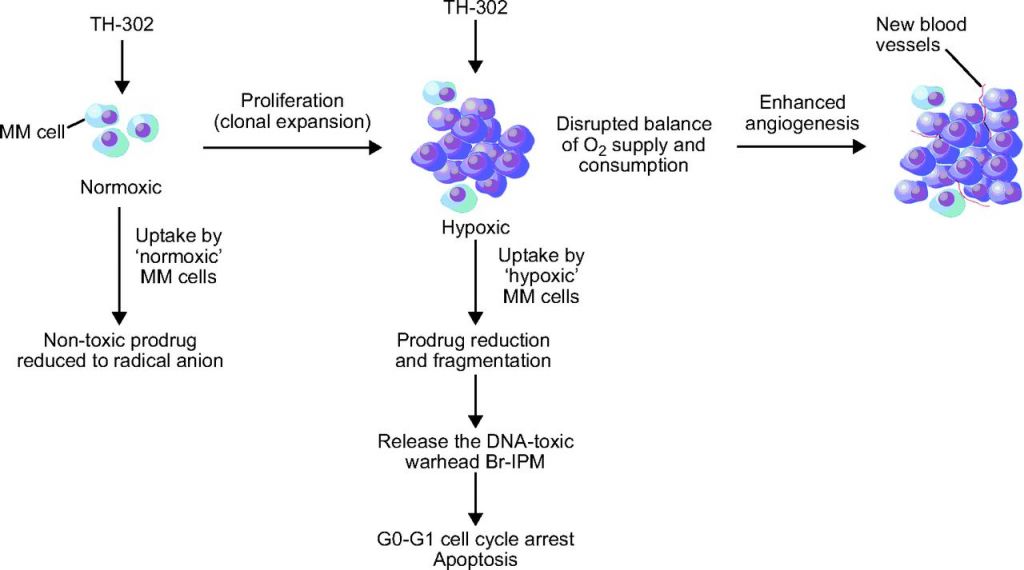 The CEO of Threshold, Barry Selick, expressed the 'surprise and disappointment' the research team felt with the study, extending his thanks to the families and patients which participated across the two trials.
And whilst Threshold feels there the area of hypoxia mediated cancer treatment still has a lot of potential, contrastingly this trial failure feels very final regarding the future of Evofosfamide.
Threshold has been pursuing evofosfamide for over ten years…and we are deeply frustrated with our inability in these trials to impact that in a meaningful way"
Merck will now be redeploying its resources into high-profile future products, such as avelumab (proposed International non-proprietary Name for the anti-PD-L1 monoclonal antibody) and all other priority programs in immuno-oncology.
It is not clear what the next step in the TH-302 pipeline for Threshold is following this blow…despite the promise hypoxia related drug mechanisms have as in cancer therapeutics.
---
Feature Image Credit:  (CC 2.0 Kevin Den) @ www.betaart.com