Nine billion people will have to be fed by 2050! Amongst the considered solutions, microalgae could be a real game-changer. Algama, a young French startup is in the starting-block, with already two products just about to go on the market.
Behind Algama there is a friendship story, shared by the three co-founders, Alvyn, Gaëtan and Mathieu. Shortly after an accident, one of them tested microalgae to scar over his own injuries. Thus, the three childhood friends came up with the idea of producing microalgae-based dietary products. In 2012, despite the young entrepreneurs still being students, they decided to launch the project. They quickly moved from one startup competition to the other, snatching prices and starting funds at the same time.
Based in Paris, the company is now making eyes at industrial partners, eager for innovation in the food industry.
Since day one, Algama is partnering with scientists from well-known research centers, like CNRS, to develop their product. Algama's flagship product, Springwave, comes from this partnership and contains a spirulina-based beverage. Spirulina has been commonly eaten for centuries in several countries now, and is more and more used as a dietary supplement in Occident. Spirulina is also much more eco-friendly, to animal-based proteins! The production of the former needs 300 times less farmland, and 50 times less water and energy in comparison to the latter.
The only glitch… Spirulina has an awful taste! Algama's genius has been to develop a fresh drink with a neutral taste, keeping all the microalgae's advantages. As a result, Springwave is an antioxidant and revitalizing drink capable of preventing age-related effects.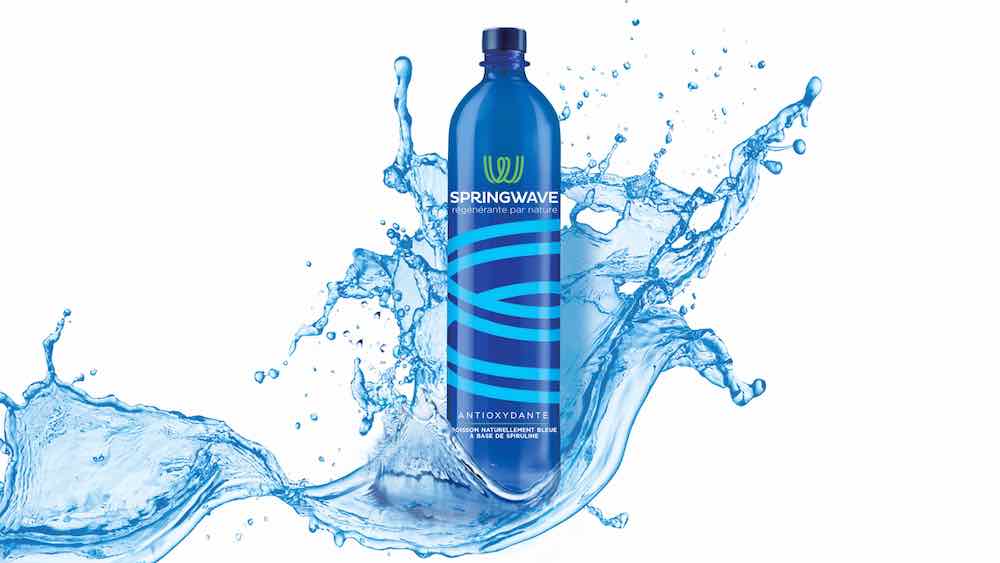 Springwave is already in an advanced stage! The drink is currently being manufactured and is to be launched in France as of this summer. 50,000 units of the well-designed bottles will be available in grocery shops whereas city-centers will have to wait until September.
To add a new string to its bow, Algama is also collaborating with multinational groups. Last week, the startup announced its partnership with the ingredient giant Roquette Group to develop new products based on chlorella, another microalgae.
Algama seduced Roquette during the international food exhibition, SIAL 2014 in Paris. The startup was there presenting Springwave and won two awards, including "Best Beverage," from a panel of 1,200 products. Algama has now developed two new chlorella-based types of flour in a record 6-months time thanks to the support of Roquette's experts. These new types of flour can easily replace eggs in industrialized food with the advantage of having a high level of protein and omega 3. Some pioneering food products formulated with chlorella will be presented at the Universal Exposition in Milan this October, where this year's theme happens to be "Feeding the planet", a lucky coincidence for the partners.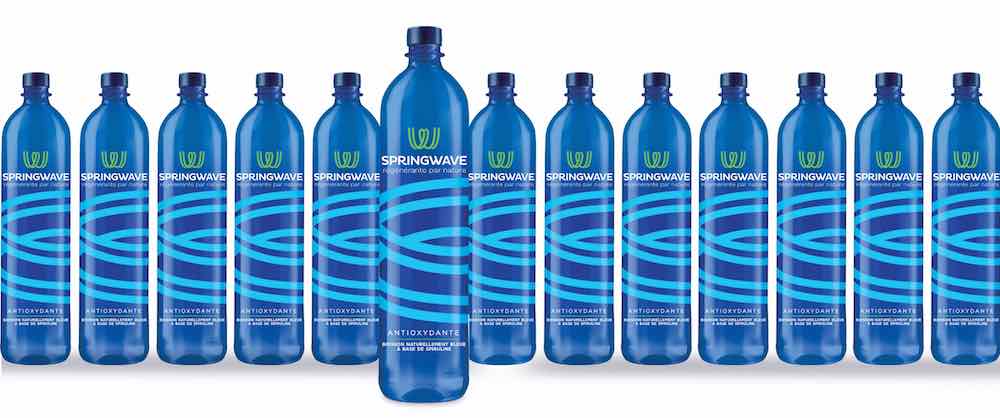 With this new approach under its flag, Roquette aims to bring Algama's microalgae in our daily food and add the eventual benefits to its current €3.1 billion of turnover. Roquette also aims to steal the growing market from agro-industrial leaders, like Nestle, who are also working on microalgae ingredients.
According to Gaëtan Gohin, co-founder of the company, Algama is also aiming at the US in a short term.
"We are laureate of the French NETVA program which accelerates French startups' access to the american market. Our drink could even be available in the US market sooner than we thought." 
The ambitious company is now preparing a €700k fundraising on the crowdfunding platform Anaxago after the €500k they already raised previously from private investors. Gaëtan Gohin also told me that his team plans to raise a significant series A from Venture Capital firms. Algama is clearly on the right track to help the nine billion people needing to be fed, or at least, enjoy the power of microalgae!