The hype field of the Microbiome could be taking a step back, as the most advanced program has failed to meet its primary endpoint in a Phase II trial. What does this mean for the emerging class of therapies?
As we have seen at Refresh's Microbiome fireside chat, the field took really big steps in its recent history. In a few years, it went from an exploding area of research (highlighting surprising connections) to the creation of Biotechs focusing on the development of Microbiome-based therapies.
The expectations for the field are high – it could yield breakthroughs for many diseases, from autoimmune diseases to cancer.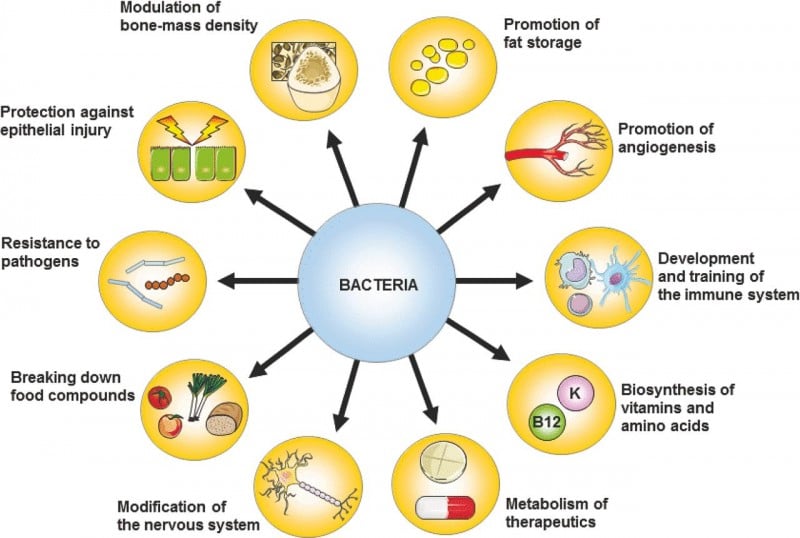 Seres Therapeutics raised an impressive $134M in its IPO (on top of massive deals like the €1.7Bn collaboration with Nestlé). It also had the most advanced therapy in the field, consisting of bacterial spores (SER-109) for the treatment of recurrent Clostridium difficile infections.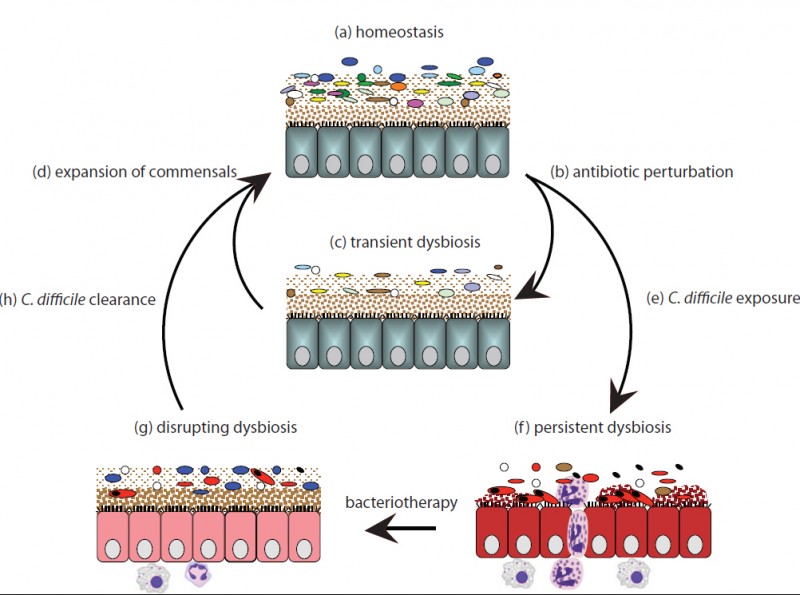 Now, the results of SER-109 Phase II trials (Ecospor) are  giving a hard time to the company and the Microbiome field. In the 8-week study, SER-109 failed to beat placebo. This happens after promising Phase I data, when 29 out of 30 patients were cured of recurring infections.
Seres deemed the results as 'inconsistent with expectations' and will review the data to make a decision about the program. Following the announcement, its share price fell by a whopping 70%. This is similar to the worst recent clinical failures in Biotech, and worse than the CAR-T scare during Juno's trial suspension.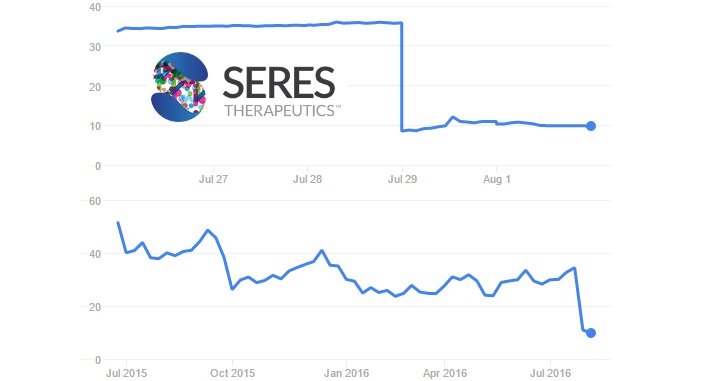 Besides being quite the headache for Seres, the results could have a significant impact on the Microbiome field. It may mean that the field's complexity was underestimated – bad news also for other therapies in development.
In Europe, leading Microbiome Biotechs are the French Enterome (interview with CEO here) and the well-funded 4D pharma (UK). There's also smaller startups, such as Eligo Biosciences and MaaT Pharma (both in France), and research collaborations like those between Ferring and Karolinska and the 4-player Janssen's collaboration. On the other side of the Atlantic, another Microbiome star is Vedanta Biosciences (which recently got a slice of the world's first Microbiome fund).
This setback from Seres could lower expectations for clinical results, making investment and incentives harder to come by for the other contenders. 
---
Feature Image Credit: Petri dish with bacteria colon © Trans961 (BigStock ID100212848)
Figure 1 Credit: Laukens et al. (2015) Heterogeneity of the gut microbiome in mice: guidelines for optimizing experimental design. FEMS Microbiology Reviews (doi: 10.1093/femsre/fuv036)
Figure 2 Credit: Lawley et al. (2012) Targeted Restoration of the Intestinal Microbiota with a Simple, Defined Bacteriotherapy Resolves Relapsing Clostridium difficile Disease in Mice. PLOS Pathogens (doi: 10.1371/journal.ppat.1002995)
---