Mimetas from Leiden (NL) has now been financed to develop an Organ-on-Chip (tissue model) to specifically test Neurotoxicity, as a piece of medtech to help clinical trials move away from Animal testing…

Organs-on-Chips are microfluidic tissue models which mimic basic organ-to-organ coupling. Developed with the aim of simulating ADMET testing and drug screening in vitro, it is thought these microchips could eventually replace the use of animal models for a range of organs, from the heart to the lungs…
Mimetas is one such biotech working on these chips which recently won the Dutch competition for Ideas From Europe, and we wrote about them last year when they raised €4M for a global expansion of its platform development. Mimetas was also a corporate sponsor of the Organ on a Chip World Congress in Boston where they launched the OrganoPlate: an easy to use, versatile and affordable microfluidics‐based 3D culture plate.
Now their OrganoPlate will be the basis for research into a new 'Chip' tissue model able to simulate, test and measure neurotoxicity levels within the Central Nervous System with certain drugs in order to improve existing neurotoxicity tests and to 'reduce experimentation on animals'.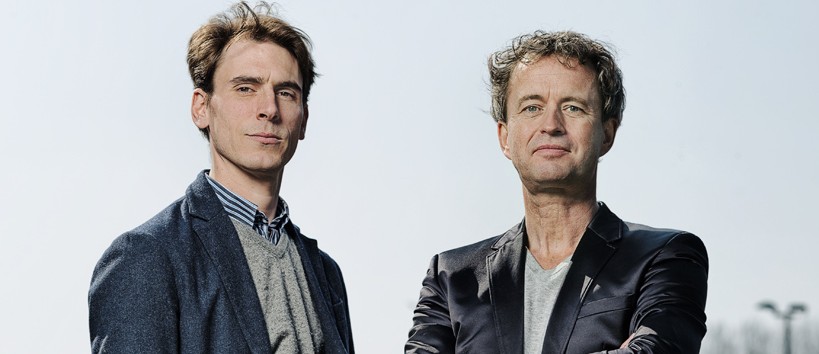 Mimetas was therefore selected for this funding from the other competitors in the Organs-on-Chips field (e.g. inSphero and Emulate) as part of the Neuratect CRACK IT Challenge, to support development of better predictive, high-throughput, animal-free models for neurotoxicity of medicines and chemicals.
A panel of experts from BASF, Sanofi, GlaxoSmithKline, Abbvie, and the UK-based National Centre for the Replacement, Refinement and Reduction of Animals in Research (NC3Rs) as well as academic institutions have selected Mimetas solution from a lineup of strong competitors to lead the project. The consortium will also include the Institute for Risk Assessment Sciences in Utrecht (NL) and Cellular Dynamics International in Wisconsin (US), which tech will also be used to develop artificial neurons in the new project.


It is ideally expected that the project platform will be translatable to safety pharmacology applications to assess likeliness of seizures (by measuring neuronal viability/impairment) through a stem cell model in vitro, in order to replace the current gold standard ex vivo hippocampal slice assay.
This is, therefore, an exciting development in this futuristic field, and such a wide range of international expertise will surely mean steady progress for the long-term project against the demand for animal models in clinical trials.
---
How the OrganoPlate tech works as a microfluidic tissue model…
---
Feature Image Credit: Remix of Organs-on-Chips, CDI Graphics and NC3R Material (Source: Wyss Institute / Cell Development International / NC3R)