MorphoSys keeps up its impressive productivity in feeding pipelines. Its 12th antibody in its Novartis collaboration has just reached clinical development.

After presenting results for two of its wholly-owned candidates at ASCO 2016 (you can get an insider look into ASCO from the team), MorphoSys is receiving good news on the collaborations' front.
One of the candidates it initially developed will start a Novartis-sponsored Phase I trials for prevention of thrombosis (blood clots). The two companies have a long-standing collaboration, which now reaches a total of 12 therapeutic antibodies brought into the clinic – a really impressive number!

This well-known German Biotech is therefore also receiving a milestone payment from Novartis. Although the financial details were not disclosed, with 12 candidates we guess the overall deal must be massive. All antibodies in the collaboration come from HuCAL, MorphoSys' really successful antibody library.
This is good news, particularly after the recent Phase II/III failure in one of the partnership's candidates. This failure at a late stage could cast some doubts on the potential of HuCAL antibodies, however, Novartis seems confident enough to start another Phase I trial.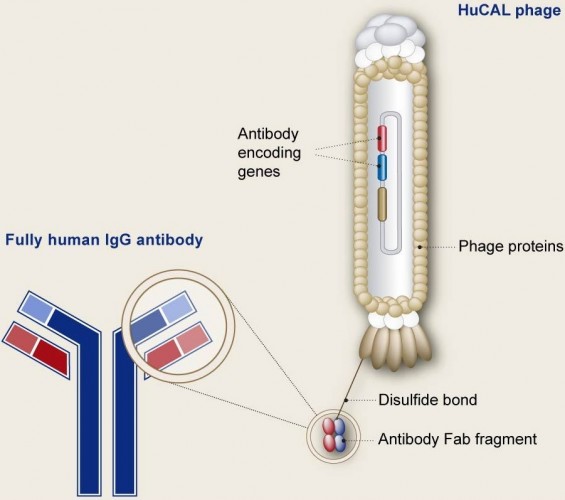 Besides a presence in the Biotech' own pipeline, HuCAL antibodies are also the basis of deals with big Pharma Roche and Janssen.
Then, there are the new platforms like Ylanthia, which attracted hype Biotechs like the Belgian Galapagos (in inflammatory diseases) and UK's Heptares Therapeutics, for new antibodies targeting GPCRs.
---
---