Germany-based MorphoSys AG announced today that its partner Heptares Therapeutics, has initiated a therapeutic antibody program arising from the alliance the companies entered into in February 2013. Heptares will use MorphoSys's antibody library to generate a new candidate targeting a GPCR, one of the largest class of pharmaceutical target currently on the market.
In February 2013, MorphoSys and Heptares Therapeutics announced an agreement to discover novel antibody therapeutics targeting G protein-coupled receptors (GPCRs). Under the terms of the agreement, Heptares generates stabilized receptors (StaR) for a set of GPCR disease targets proposed by MorphoSys. MorphoSys then utilizes its proprietary Ylanthia library for the generation and further development of specific and functionally active anti-GPCR antibodies. The agreement also includes the option, now exercised by Heptares, to develop and commercialize a therapeutic antibody created by MorphoSys against a GPCR target selected by Heptares.
GPCRs are membrane proteins involved in a broad range of biological processes and diseases, including inflammatory disease, neuroscience indications, metabolic diseases and cancer. They comprise the single largest class of targets for pharmaceuticals currently on the market.
Technical challenges, however, have meant that GPCRs have been largely intractable to therapeutic antibody development. To date, only one GPCR-targeting antibody, the Mogamulizumab developed by Kyowa Hakko Kirin Co., Ltd., has been approved to treat adult T-cell lymphoma.
The Heptares StaR technology provides a convenient solution to this challenge, enabling the purification of properly folded and functional protein removed from the cell membrane. StaR proteins also preserve epitopes -the part of the antigen recognized by the immune system- from the desired pharmacological state (active or inactive) of the GPCR, thereby enabling generation of panels of functional antibodies targeting the disease-relevant form of the receptor.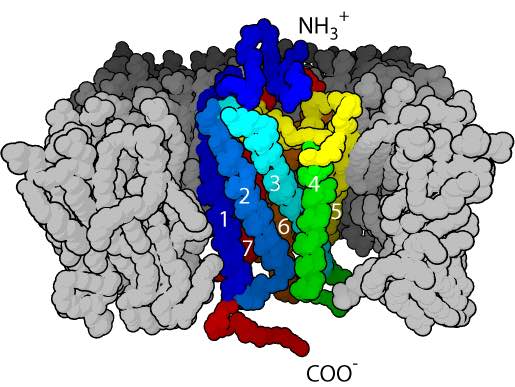 MorphoSys's Ylanthia antibody library comprises more than 100 billion distinct, fully human antibodies, which makes it the industry's largest known antibody Fab library. The library's diversity is expected to result in antibodies against previously inaccessible target molecules and to provide unique epitope coverage.
The development and commercialization of this program by Heptares is covered by the existing collaboration agreement between the two companies. MorphoSys will receive a licensing fee and R&D funding from Heptares and is eligible to receive milestone payments and royalties on the sales of any therapeutic antibodies resulting from the program. Further financial details were not disclosed.
Marlies Sproll, Chief Scientific Officer of MorphoSys AG commented: "Antibodies developed with our Ylanthia platform are increasingly gaining a foothold in the GPCR target space. MorphoSys has already successfully applied its comprehensive capabilities to generate functional antibodies against GPCRs in several projects".
This kind of good news is warmly welcomed by the German Biotech. The situation was almost desperate last April, after Celgene decided to abandon a partnership with MorphoSys to develop a multiple myeloma drug. Since then, MorphoSys has presented optimistic results for this drug and has advanced in another partnership with Novartis. The effects of these announcement are rapidly showing as the stock price of the company is almost catching up with its previous level.