Myovant's partner Takeda has reported Phase III results showing relugolix to be more effective in treating uterine fibroids than existing hormonal therapy. 
Myovant has announced positive results from its lead candidate, relugolix, which showed itself to be better than leuprorelin injections — a common first-line treatment — at reducing menstrual bleeding in a Phase III trial in patients with uterine fibroids. The study was run by Takeda Pharmaceutical, which partnered with Myovant last year to develop and commercialize relugolix in Japan while Myovant keeps the right in the rest of the world.
Takeda is conducting a second Phase III trial to evaluate the effects of the drug in pain associated with uterine fibroids, expected to be completed this year to support filing for approval in Japan. The data obtained by Takeda will also be used by Myovant to further support its FDA application for the approval of relugolix, which will be based on two trials, LIBERTY 1 and 2, currently being run in US soil.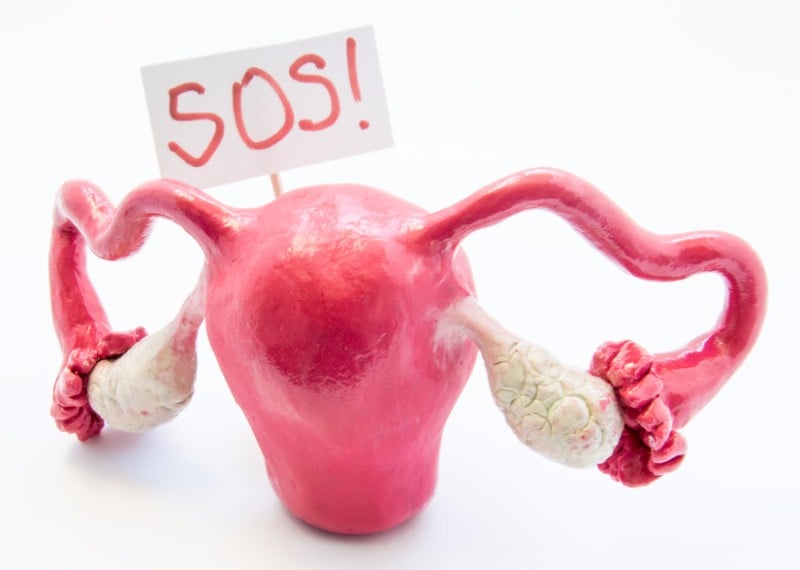 Relugolix is an oral GnRH receptor antagonist that suppresses estrogen and progesterone levels, which results in the shrinkage of uterine fibroids and improves symptoms of heavy and painful bleeding and anemia. The drug is intended as an alternative to hysterectomy, i.e. surgical removal of the uterus, of which uterine fibroids are currently the main cause.
Although its efficacy is improved, it looks like the side effects caused by relugolix in clinical trials are similar to that of leuprorelin and other drugs targeting GnRH, which include menopausal symptoms (hot flashes, sleep disruption, unstable mood) and osteoporosis. Myovant is looking at reducing them with an add-on low-dose hormonal therapy being tested in its Phase III trials.
Relugolix is Myovant's main asset, currently also in Phase III to treat pain in endometriosis and advanced prostate cancer. Consequently, the announcement of the results made Myovant's stock rise by 16% yesterday. Still, the company might be facing competition from ObsEVA, another Swiss biotech that has its own GnRH receptor agonist in Phase III.
---
Images via Shidlovski /Shutterstock