"Getting better drugs faster" is what biochemist Dr. Stefan Duhr and biophysicist Dr. Philipp Baaske envisioned when they started building NanoTemper Technologies.

Established in 2008 in Munich, NanoTemper Technologies provides innovative solutions to help develop biological products. For the past 8 years, many great products have been launched like the Monolith instruments series – providing MicroScale Thermophoresis (MST), an easy, fast and precise way to quantify biomolecular interactions.
NanoTemper is also the inventor of the recently released Prometheus instruments series which uses nanoDSF technology. nanoDSF is a method following changes in the fluorescence of the amino acids tryptophan or tyrosine to assess the chemical and thermal stability in a truly label-free approach. 
Be sure that this technology is suitable for each step of development. Whether you are at an early stage or screening final formulations, this tool will fulfill all your needs.
A wide range of concentration can be analyzed ranging from 5µg/mL to 250 mg/mL, perfectly convenient for a highly concentrated antibody formulation as well as detergent-solubilized membrane protein. The last point is that a secondary reporter fluorophore is not required, which allows the analysis of the protein solution independently of the buffer composition.
Need to boost your productivity? That's not an issue. The Prometheus instrument also available in a fully automated version. Definitely a gain of time and flexibility with your experiment: The Prometheus NT.Plex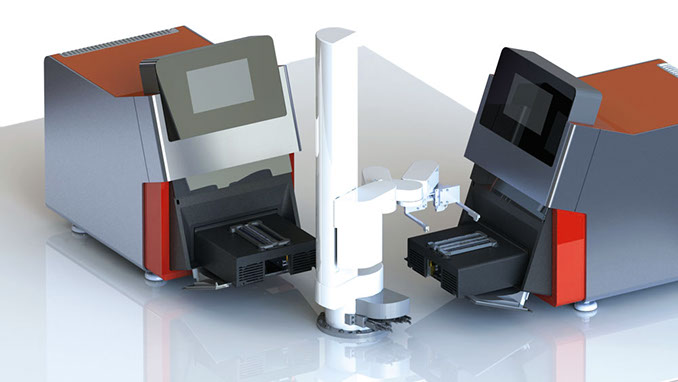 Want to run additional analysis on your protein?
NanoTemper has more than one string to its bow and is also providing other innovative solutions. The Seismos instrument, perfect to monitor of higher-order protein structures by offering a method to measure binding-induced conformational changes and binding kinetics. This tool can go beyond the limitation of optical biosensor technologies… Because it's working acoustically!
And of course NanoTemper's signature technology, MST, the Monolith series – a MicroScale Thermophoresis technology designed to assess a broad range of interactions between any biomolecules.
NanoTemper's instruments have already convinced many big names. Some of these include Novo Nordisk or DuPont Industrial Biosciences, so why don't you give a try?
More than providing innovative technologies, Nanotemper Technologies is committed to its customers. Last May, the company hosted the second edition of the Drug Discovery Forum (DDF) in Munich.
During this unique event, the new generation of instruments has been released. But more than just the business aspect, NanoTemper Technologies employees took the opportunity to meet their customers, discuss their projects and keep improving their research. If you are interested what NanoTemper Technologies is doing, be sure to join the 3rd DDF, which is planned for spring 2018. The whole team will be happy to meet you there and help you find the best equipment for your lab.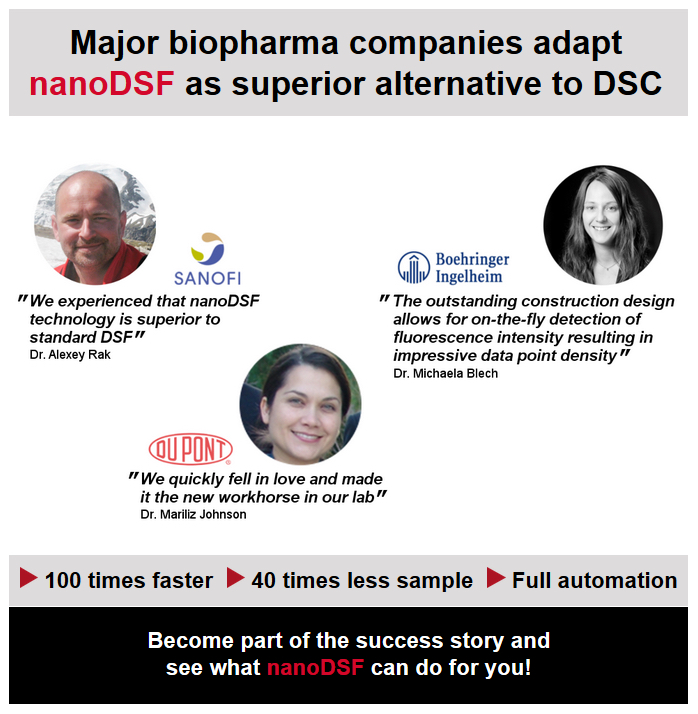 NanoTemper has great tools and a friendly business approach, but that's not all! Those guys are also committed to employees well-being. As a matter of proof, welcoming and supporting people from diverse horizons is a priority for the company. The management team understands that happiness leads to good results and therefore they spend a lot of energy to provide fun and good atmosphere at work. Besides this, many events are organized to create strong links between its people: Barbecues, sports events, parties… Even a visit at Oktoberfest, which is a duty for a company located in Munich!
If you are interested in knowing more about their job opportunities, you can check their new Careers page.
"NanoTemper Technologies is its people"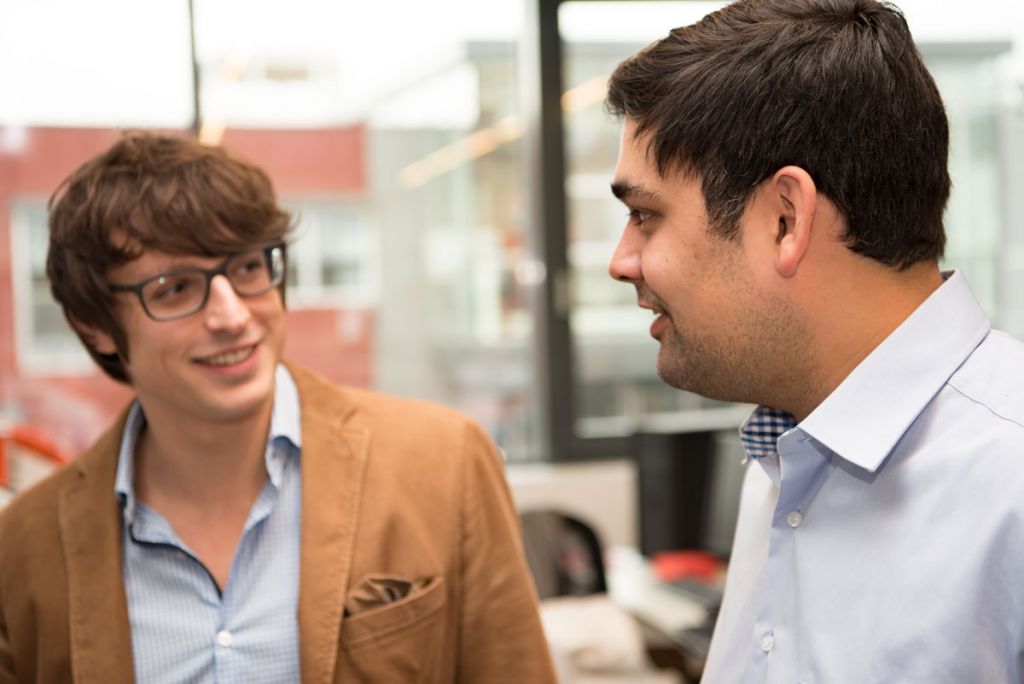 So that's NanoTemper Technologies: Innovative tools to support your products development made by a company committed to its people.
If you're interested to know more or to work in this company follow the link below.
---
Feature Image Credit: Founders of NanoTemper Stefan Duhr and Philipp Baaske and the Prometheus instrument (Credit: Remix by Labiotech / Source: NanoTemper)
---