As we already well know, Neil Woodford is an Economist investor listed as one of the most influential figures in the European biotech industry. From London (UK), his private equity firm Woodford Patient Capital Trust is now planning to dish out €25M to AMO Pharma, to further their phase II pipeline therapies for CNS disorders such as the super rare fragile X syndrome and myotonic dystrophy.
From past investments, it is clear Neil Woodford has a keen eye for up and coming biotech superstars, having recently invested over €800M in biotech companies such as PsiOxus, Oxford Science Innovation (alongside Google) and the Kymouse-platform from Kymab to name a couple.
It is therefore interesting to see what the likes of Neil Woodford see in the young AMO Pharma, founded in February.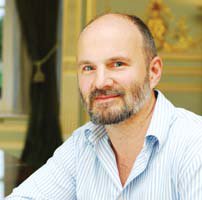 According to the FRAXA Research Foundation, fragile X syndrome is one of the most common causes of inherited autism and development of learning difficulties. Pre-clinical murine based trials have shown that AMO's ras-extracellular signal-regulated kinase pathway (Ras-ERK) inhibitor could have therapeutic benefits for sufferers. Plans for this therapy's phase I/IIa trial are set for Q1 2016.
For AMO's second candidate, a phase IIa trial will also be launched for its glycogen synthase kinase 3 beta inhibitor for the treatment of congenital myotonic dystrohpy, i.e. Steinert's disease.
"[Patients with fragile X syndrome and myotonic dystrophy] have limited treatment options and represent significant commercial opportunities in drug development" says Michael Snape, CEO of AMO Pharma. Snape is a neurobiologist with an extensive background in research of these diseases as former CSO at Autism Therapeutics.
Perhaps with time we will hear much more of AMO Pharma as another UK biotech which Neil Woodford has selected to sponsor.