Medimmune, the global biologics research and development arm of Anglo-Swedish drug major AstraZeneca, has entered into a collaboration to establish a joint lab in Cambridge, UK, with Cancer Research Technology, the commercial arm of Cancer Research UK.
The new laboratory will be the first partnership of its kind of both organizations, and will focus on the discovery and development of biologic cancer treatments over an initial five-year period.
As part of the collaboration, scientists from both organisations will work side-by-side on multiple oncology projects at the new CRUK-MEDI Alliance Laboratory. Cancer Research UK, will provide set-up and operational funding for the laboratory and will contribute a portfolio of novel drug targets together with a team of scientists. MedImmune will oversee the laboratory activities and provide access to its human antibody phage display libraries and established antibody-engineering technologies. The joint team will share knowledge and expertise to discover and develop antibodies to treat cancer.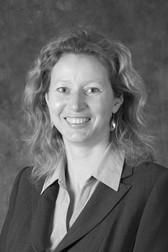 "The creation of the CRUK-MEDI Alliance laboratory underscores our strong commitment to building a broad science base across the UK and deepening our research roots here in Cambridge," said Jane Osbourn, vice president of R&D and Cambridge Site Leader, MedImmune. "Through this transformative collaboration, Cancer Research UK will have access to MedImmune's capabilities and technology to help them develop pre-clinical candidates, while MedImmune will benefit from access to Cancer Research UK's principal investigators and scientists."

Biological therapies are a major priority in Cancer Research UK's new research strategy, which includes a commitment to increase investment in this area over the next few years. Collaborations that unite leading researchers together with latest technology platforms are a fundamental part of this strategy, helping turn new discoveries into treatments that can benefit patients as quickly as possible.