Janssen's Imbruvica (ibrutinib), the  once-daily oral Bruton's tyrosine kinase (BTK) inhibitor, has been approved in Europe as a treatment for two blood cancers.
The drug has been ratified by the European Commission for the treatment of adult patients with relapsed or refractory mantle cell lymphoma, or chronic lymphocytic leukemia. The therapy functions block BTK, a protein that helps cancer cells to develop.
Mantle cell lymphoma (MCL) is a cancer and one of the rarest of the non-Hodgkin's lymphomas. There are only about 15,000 patients presently in Europe. MCL is difficult to treat and seldom considered cured. Chronic lymphocytic leukaemia is the most common leukemia in adults, it is a cancer of white blood cells.
Imbruvica is indicated for people who have received at least one prior therapy, or for the first-line treatment in the presence of a specific mutation for patients unsuitable for chemo-immunotherapy.
The decision follows a positive opinion from the Committee for Medicinal Products for Human Use and will see the drug become available in these new indications in all 28 EU countries.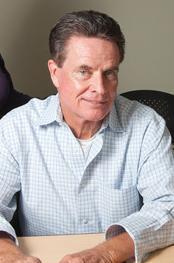 "We are very pleased that patients with CLL and relapsed or refractory MCL in the European Union will have a first-in-class, oral, single-agent, non-chemotherapy treatment option in IMBRUVICA," said Bob Duggan, Chairman & CEO of Pharmacyclics. "This approval underscores the compelling safety and efficacy benefits of IMBRUVICA, including statistically significant improvement in overall survival and progression-free survival in CLL and the overall robustness of the data in MCL."
IMBRUVICA is being jointly developed and commercialized in the U.S. by Pharmacyclics and Janssen Biotech. Janssen affiliates will hold the marketing authorization and will market IMBRUVICA in EMEA (Europe, Middle East, Africa), as well as the rest of the world, outside the U.S.