The grapefruit aroma nootkatone is now in field trials to assess its effectiveness against mosquitoes that spread the Zika virus. Good news for Evolva, which figured out a SynBio process to produce the compound.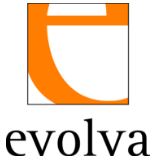 Recently, the Zika went from being considered a mild virus to a public health emergency. As the virus was linked with infant microcephaly, there was a rush to stop its spread. Developing a protective vaccine is key to those efforts, with Sanofi Pasteur and Themis (Austria) amongst those already working towards such a therapy.
However, biotech is also targeting another component of the Zika spread – the mosquitoes that transmit it. This ranges from the controversial release of genetically engineered mosquitoes to novel insecticides and repellents – such as nootkatone.
Nootkatone is a natural compound and part of what gives grapefruits their aroma, and has known properties which repel insects. The compound would make for an interesting commercial repellant and insecticide, as it's nontoxic and does not persist in the environment.

Besides being extracted from grapefruit and certain plants, nootkatone can also be produced by industrial Biotech. Basel-based Evolva has developed a SynBio process to produce it via fermentation, in a similar way as its products for perfumery and agricultural bioactives.
Evolva's nootkatone will now be used in an upcoming field trial, evaluating the chemical's effect on Zika-infected mosquitoes from the two species that transmit the virus (Aedes aegypti and Aedes albopictus).
It'll also assess the effect in mosquitoes that are resistant to current insecticides. Nootkatone appears to have a distinct mechanism of action, so it could be valuable for mitigating pesticide resistance in mosquito vectors.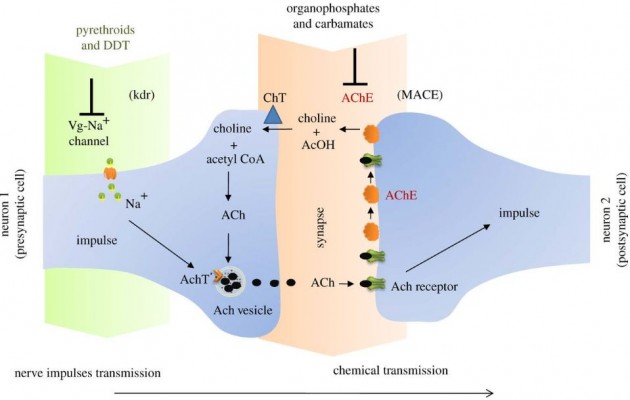 The NIH will fund the trial and Colorado State University (US) will carry it out. This trial is part of Evolva's ongoing collaboration with the CDC, which initially focused on controlling tick-borne diseases (such as Lyme disease).
In February, the deal expanded to include mosquitoes. Besides Zika, nootkatone has potential to control epidemics of other mosquito-borne diseases. These include chikungunya, dengue and West Nile viruses.
The results of this NIH-sponsored trial could fulfil the US Environmental Protection Agency's requirements for the commercial launch of nootkatone, supplementing Evolva's own research.
---
An explanation of Evolva's fermentation processes:

---
Feature Image Credit: Evolva
Figure 1 Credit: David et al. (2013) Role of cytochrome P450s in insecticide resistance: impact on the control of mosquito-borne diseases and use of insecticides on Earth. Philosophical Transactions of the Royal Society B (doi: 10.1098/rstb.2012.0429)
---