Nordic Nanovector has bagged €55M to push its pipeline forward through the clinic. Investors seem to be attracted by its ARC and ADC programs, using some of the hottest antibody technologies to treat cancer.
Nordic Nanovector develops antibody-radionuclide conjugates (ARCs) to treat non-Hodgkin lymphoma (NHL) and recently entered the trending antibody-drug conjugate (ADC) field to fight against leukemia. These promising technologies seem to have convinced investors: the company just announced an oversubscribed private placement in which it raised €55M (500M NOK).
The funds will be directed to fund a Phase II trial for a combination therapy against follicular lymphoma, a subtype of NHL. The treatment includes Betalutin, Nordic Nanovector's leading candidate, and Rituximab, Roche's best-selling blockbuster.
The Norwegian biotech also plans to initiate Phase I for an anti-CD37 ARC as a first-line therapy to treat follicular lymphoma, develop a new antibody production technology, push the pre-clinical pipeline and prepare for commercialization of Betalutin, for which regulatory submissions are expected in 2019.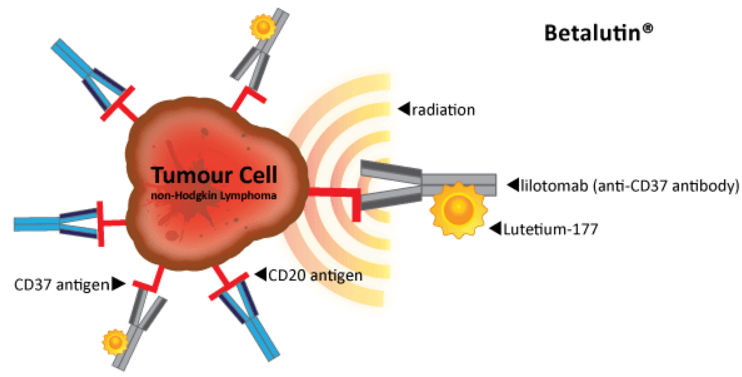 Nordic Nanovector has had an excellent year: its market cap has quadrupled and is now at €600M. Its stock has been rising since September this year, with plenty of new share allocations probably due to the good track of clinical results and the announcement of ADC programs in partnership with Heidelberg Pharma.
Although the ADC space is getting competitive, with the biggest funding round this year going to ADC Therapeutics and well-established companies shifting to this promising space, Nordic Nanovector is confident in its manufacturing expertise to achieve fast and low-cost development of ADCs.
On top of a technology that can overcome tumor resistance and prevent both metastasis and relapse, these advantages leave the company very well positioned to take over the leukemia market, which is expected to reach over €5B by 2020. No doubt why investors have decided to bid on this cool company.
---
Featured image by Africa Studio/shutterstock.com; figure from Nordic Nanovector
---