In a small trial in the Netherlands, Dutch firm NovioSense has shown that its device for measuring blood sugar levels through tear fluid is comparable to current continuous glucose sensors.
Currently, the standard method for people with diabetes to measure their blood sugar requires finger pricking multiple times per day, which can be painful and inconvenient. In recent years, companies like Medtronic, Dexcom or Abbott have launched devices that can measure glucose continuously by placing them on the skin, but they can be expensive.  
Hidden under the lower eyelid, NovioSense's glucose monitor could offer an invisible and affordable option to continuously monitor glucose levels. According to Chris Wilson, CEO of NovioSense, the device's price could be "significantly lower" than that of current continuous glucose monitors. "We want this to be accessible to all diabetics," he told me.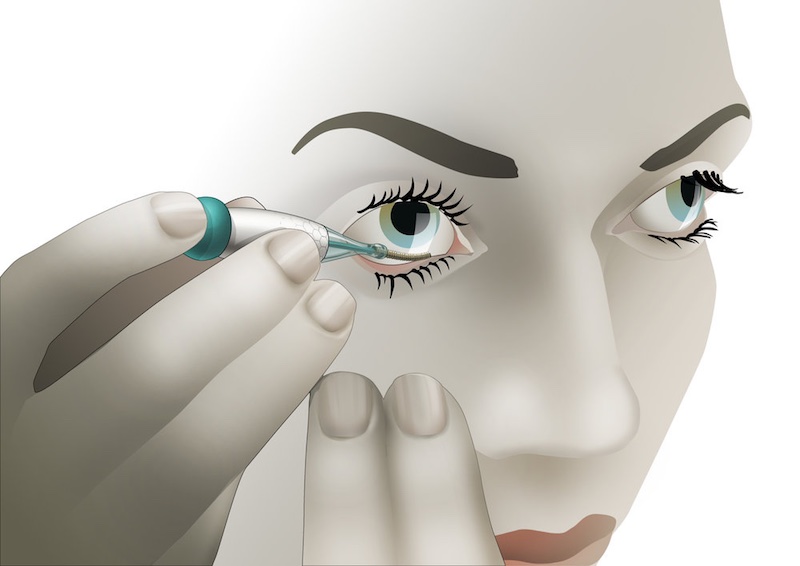 In the Phase II trial, the sugar levels of 6 patients with type 1 diabetes were monitored using NovioSense's eye device over a period of 4.5 hours. The results showed that the eye glucose monitor yields results comparable to that of standard blood tests and continuous glucose monitors, and the patients did not report any discomfort.
The device consists of a flexible metal coil that is covered with a hydrogel layer. Inside the hydrogel there's an enzyme, called glucose oxidase — the same one used in sugar blood tests. In the presence of glucose, this enzyme produces an electric signal that is picked up by a nanosensor in the metal coil. In the final design of the device, the company plans to add a microchip to wirelessly transfer the data to a smartphone.

With the number of people with diabetes increasing rapidly, many are seeking to develop new non-invasive methods to monitor sugar levels that get around finger pricking.
Others have tried to develop eye glucose monitors, including the famous Google lens, but so far they've struggled with accuracy. The developers at NovioSense believe that placing the sensor in the eyelid, where the tear volume is higher, can make a big difference.
The company is now about to start an additional clinical trial that will recruit 24 patients to investigate whether the device can accurately measure big changes in blood glucose levels. Detecting low glucose levels, which can be life-threatening, is a known challenge for glucose sensors that do not measure glucose directly from the blood.
With these promising results in hand, the company is getting ready to scale up. "We will open a series A investment soon and we are working to get the device launched in 2020," said Wilson. 
---
Images via NovioSense