NovoCure, originally from Haifa (Israel) is planning an IPO on NASDAQ with a target of €170M to make from its 12.5M shares on offer. It is hoped this financial injection will further commercialize its FDA-approved tumor treating field (TTField) medical device Optune.

NovoCure is a commercial stage oncology biotech specialising in trials for solid-tumor treatments. Founded in 2000, they have a rich oncology-focused pipeline, with their Tumor treating field (TTField) therapy having successfully been approved by the FDA for recurrent glioblastoma in 2011.
TTFields works by emitting altnerating low-frequency electrical fields which disrupt tumor cell division during mitosis. This causes cell-death in solid tumors (watch their explanatory videos here), and is particularly effective as a non-invasive transdermal delivery through its Optune transportable device. You can read more about Optune in this GizMag article from 2012.
TTField technology was originally invented by NovoCure's co-founder Yoram Palti, an emeritus Biophysics professor at the Israel Institute of Technology. NovoCure now has an extended TTField pipeline with phase II trials going ahead for various cancers, including ovarian, lung and brain metastases with more than 1640 patients treated so far.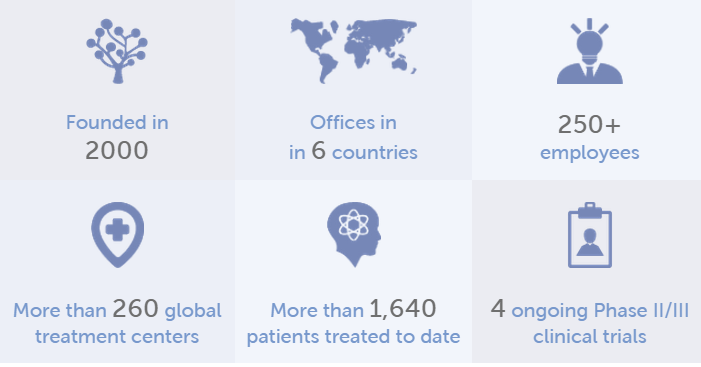 Current equity-investors include Pfizer, Medtronic and the Johnson & Johnson Development Corporation. With this IPO, NovoCure hopes to generate enough funds to continue the marketing strategy for its medtech Optune and push more TTField trial treatments up its pipeline.
The future of NovoCure's TTField tech could be very lucrative, and we will be watching the progress of this Israeli biotech closely.