Good news just keeps on coming from ASCO Annual Meeting. Edinburgh-based NuCana presented in two abstracts the last data from Acelarin, the company's first anti-cancer agent, produced on its ProTide developing platform.
ProTides are NuCana's new class of anti-cancer agents, which are specifically designed to overcome key cancer resistance mechanisms that severely limit the action and effectiveness of many commonly prescribed anti-cancer drugs. ProTide's innovative technology enables the addition of a phosphoramidate moiety to the commonly used anti-cancer nucleoside analogs.
This transformation results in a significantly more active agent being generated within the cancer cells, with much less metabolic degradation and, therefore, superior efficacy and a more favorable safety profile. Acelarin, NuCana's first ProTide candidate, aims to validate this concept in its soon-to-come Phase III clinical trial.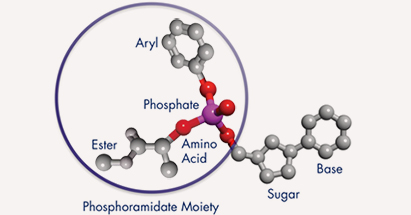 For the moment, Acelarin's Phase I/II study reached its primary objective, having established the recommended Phase II dose, and an expansion stage further assessed the efficacy and safety profile.
NuCana's approach may be worth a decent amount of money, although it is not the only one to think so. Pharmasset already used the same method to develop a Hepatitis C treatment that Gilead Sciences happily bought for €10.3Bn. The British company, however, has an exclusive license to employ the ProTide's technology in cancer. A great advantage that might be the reason of NuCana's €51M Series B last year.