The Swedish company Oncopeptides raised €68M with its IPO on Nasdaq Stockholm, which will allow the company to push their compound into phase III trials.
Oncopeptides was founded in 2000 and is focused on the development of its lead compound Ygalo. After the company started a Phase II trial in patients with late stage relapsed and refractory multiple myeloma in January, it now raised an impressive sum of €68M (SEK649M) in its recent IPO on Nasdaq Stockholm.
Based on the research of co-founder Joachim Gullbo at Uppsala University, Sweden, Oncopeptides is focusing on the development of a new kind of cytotoxic drug, called Ygalo for the treatment of multiple myeloma. This compound is an akylating agent, which differs from current agents due to its ability to achieve higher concentrations in cancer cells while sparing the normal cells of the body.
Ygalo is rapidly transported into cells where it is cleaved by peptidase enzymes, which impair transport of its active cancer-fighting agents out of the cell and at the same time drives the transport of more Ygalo molecules into the cell. The mechanism of Ygalo leverages the overrepresentation of peptidase enzymes in cancer cells compared to normal cells, which allows for specific targeting of the cancer cells.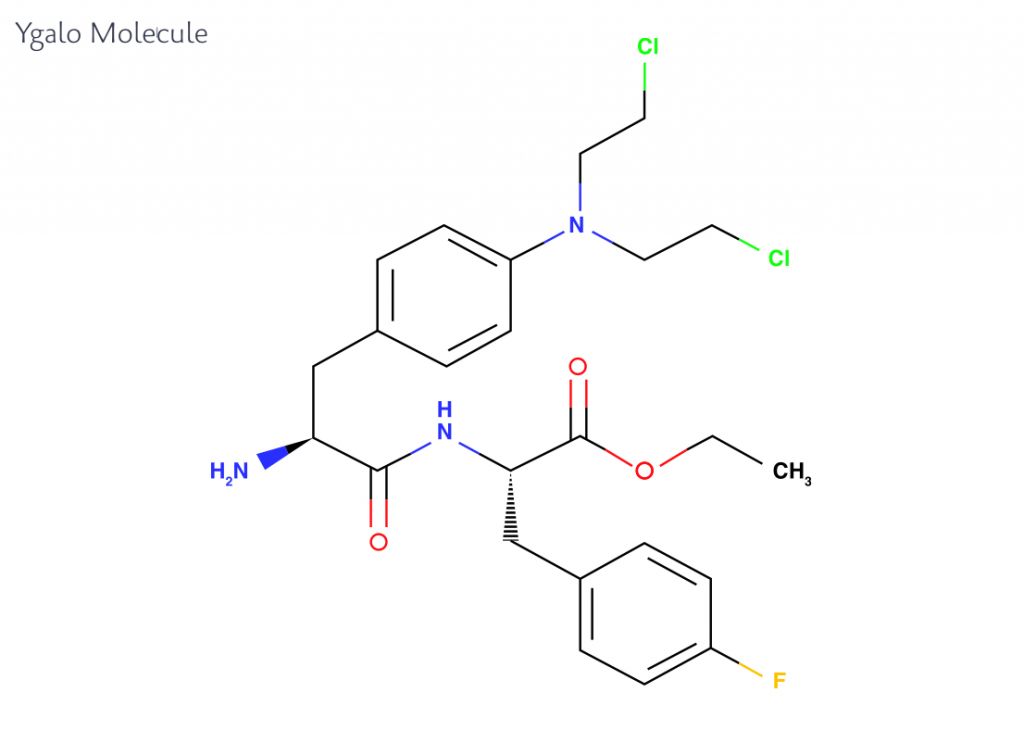 Pre-clinical studies have shown that Ygalo can kill fifty-times more cancer cells than equivalent treatments. Comparing clinical data between Ygalo and the current standard of care in late-stage multiple myeloma has so far indicated improved patient outcomes and better tolerability of the drug. In 2015, Ygalo snatched an Orphan Drug designation from both FDA and EMA, which will allow them to advance their compound rapidly into phase III.
With a 5-year survival rate of 50% the prognosis for patients with multiple myeloma is still poor but several other companies are also working on a cure. Rather than focussing on more 'classical' alkylating agents, the biotech industry is  still counting on biologics for the treatment this cancer.
The immunostimulatory antibody Empliciti (elotuzumab) developed by Bristol-Myers Squibb and is the first antibody therapy against multiple myeloma and was approved in May 2016.  Moreover, Janssen's anti-CD38 antibody daratumumab reached its primary endpoint in the first Phase III trial in March 2016 and was awarded Breakthrough Designation by the FDA four months later.
Even though the competition is working hard on a treatment for this devastating disease, investors seem to be confident that Oncopetide's new therapy has the potential to make a difference to the estimated 114,000 new cases each year. 
Images via shutterstock.com / Kateryna Kon and Oncopeptides