Print Media are having a hard time since the explosion of digital content. In Biotech, publishers are facing the same challenge. As a leading Biotech publication, we believe that the future of our field is online. Here are some explanations on why we think so!
The first thing to look at is how the content consumption has evolved over the past few years. As shown in the figure below, print share in the media industry (also including TV and Radio) has never been so low. On the other hand, thanks to the establishment of the internet and mobile devices, online media are becoming the new reference for news and content.
---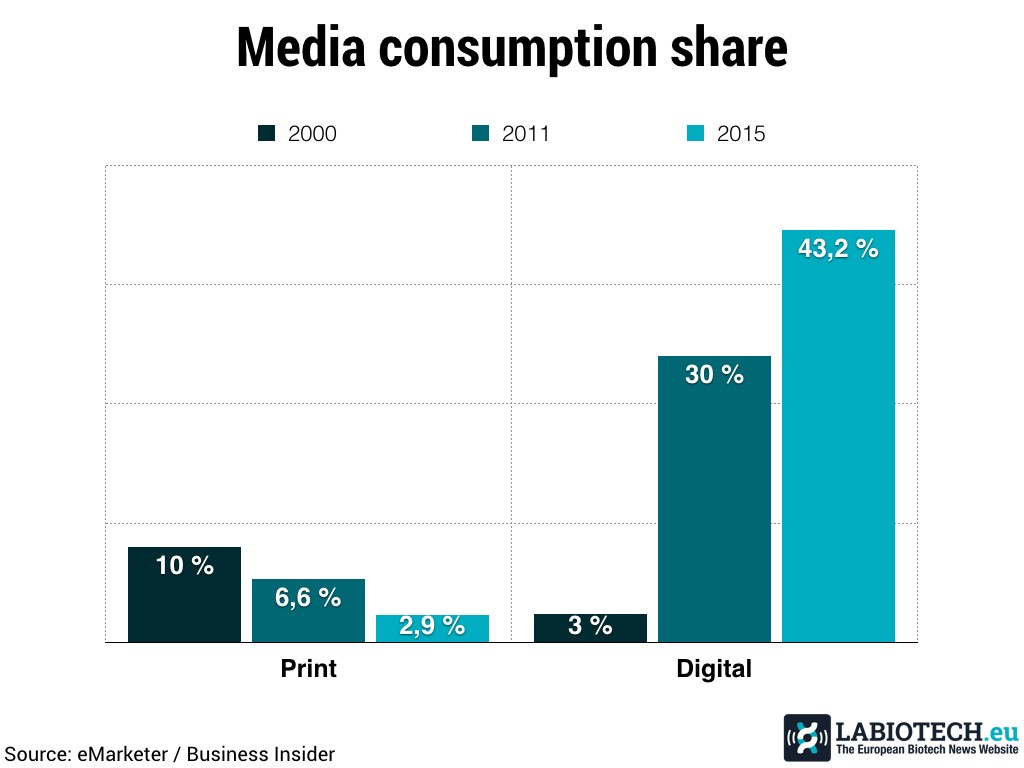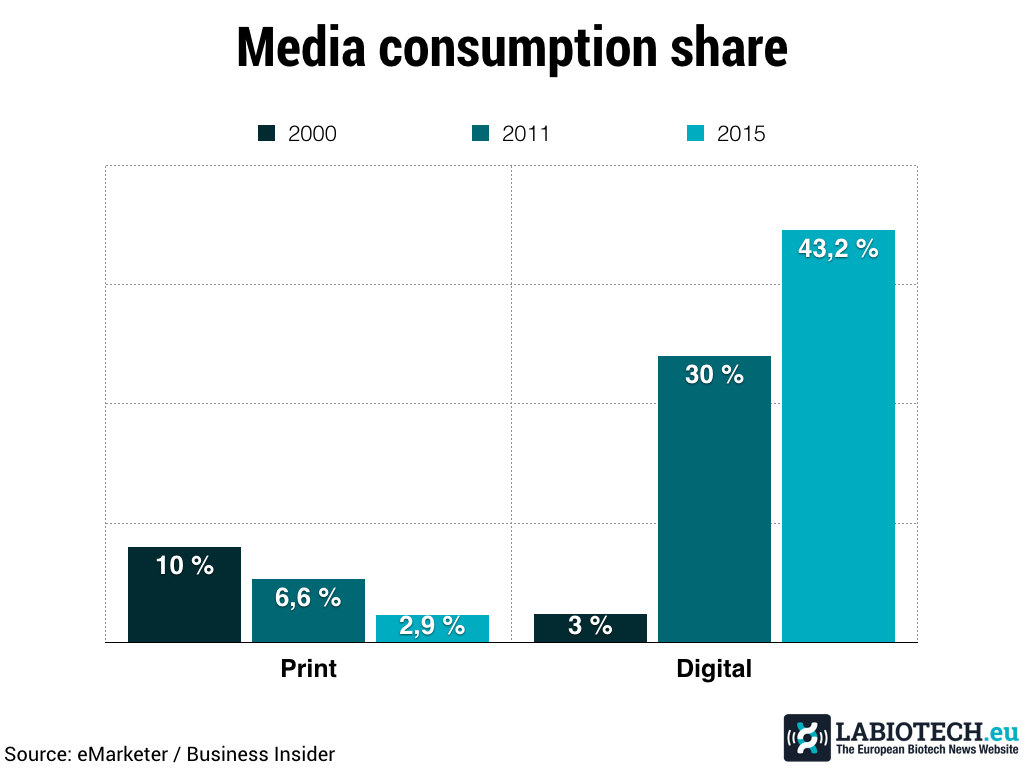 ---
Online content also possesses advantages over print content:
online content can be shared easily and viewed by thousands of people in a few minutes,
with search engines, the online content can also be easily found, even years after publication,
online articles are mainly free, making it accessible for everybody.
Another factor is the increased use of smartphones. 43% of smartphone owners read the news at least once a day on their device! That also explains why the time spent on digital media is exploding in recent years, especially on mobile.
---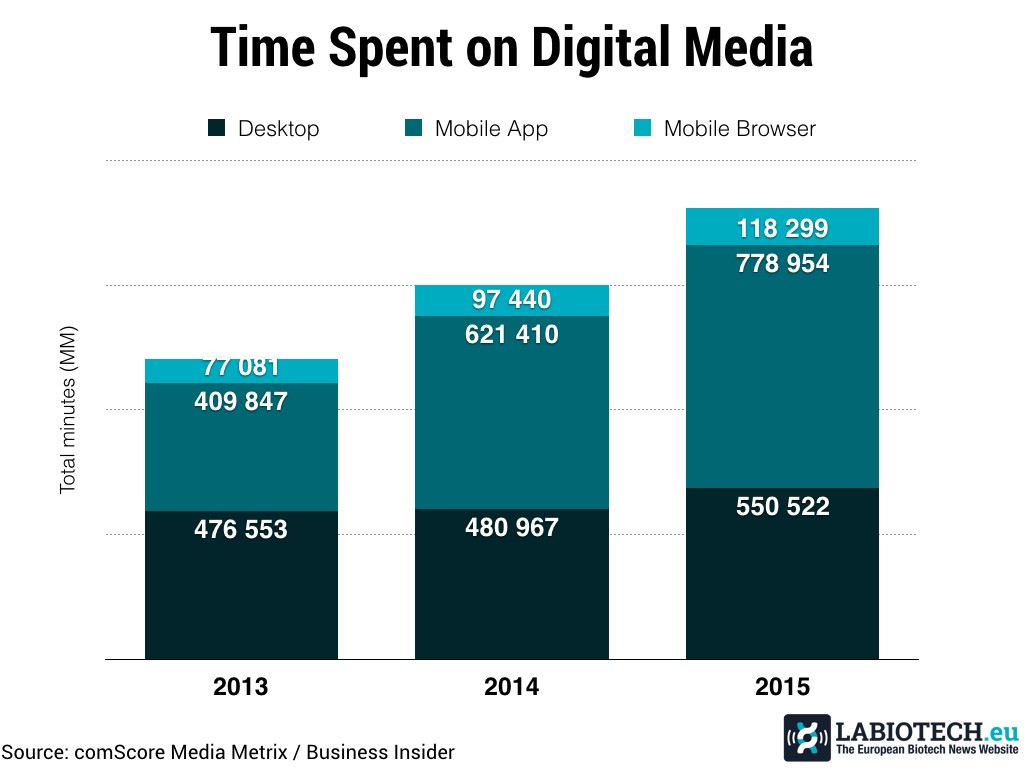 ---
Advertisers quickly recognized the value of digital marketing, moving their budget from printed magazines to online websites. Users' behavior has changed over the years, forcing online publishers to adapt quickly to offer new advertising opportunities. Native advertising, for example, offers a more integrated way to give visibility to a brand.
---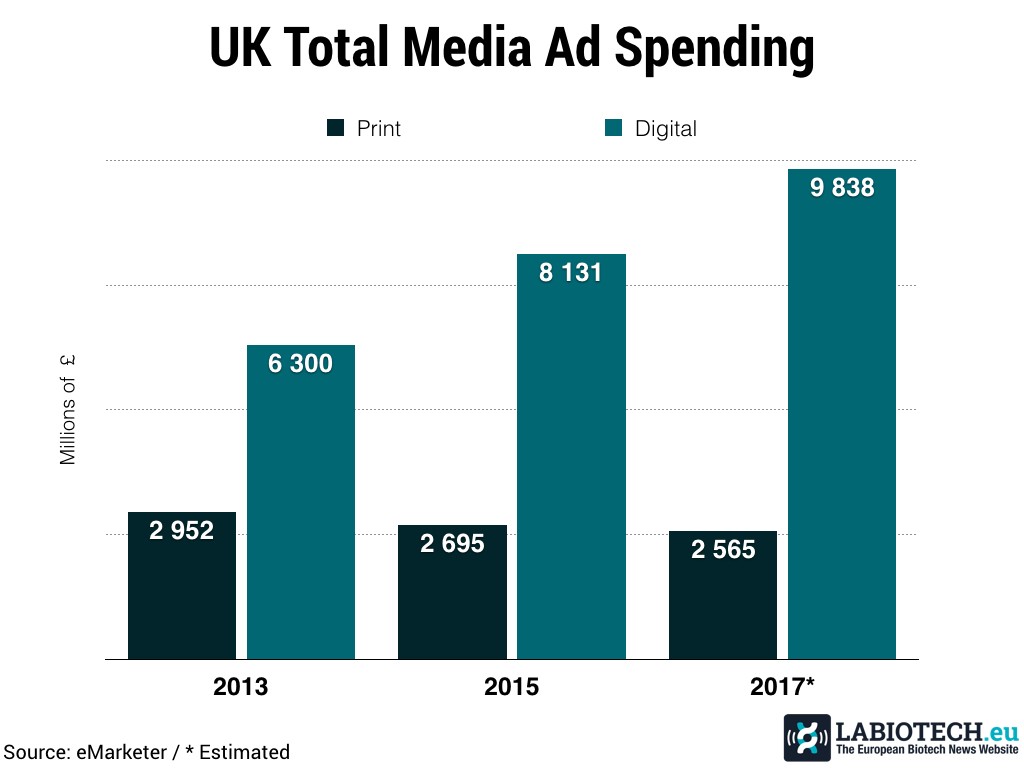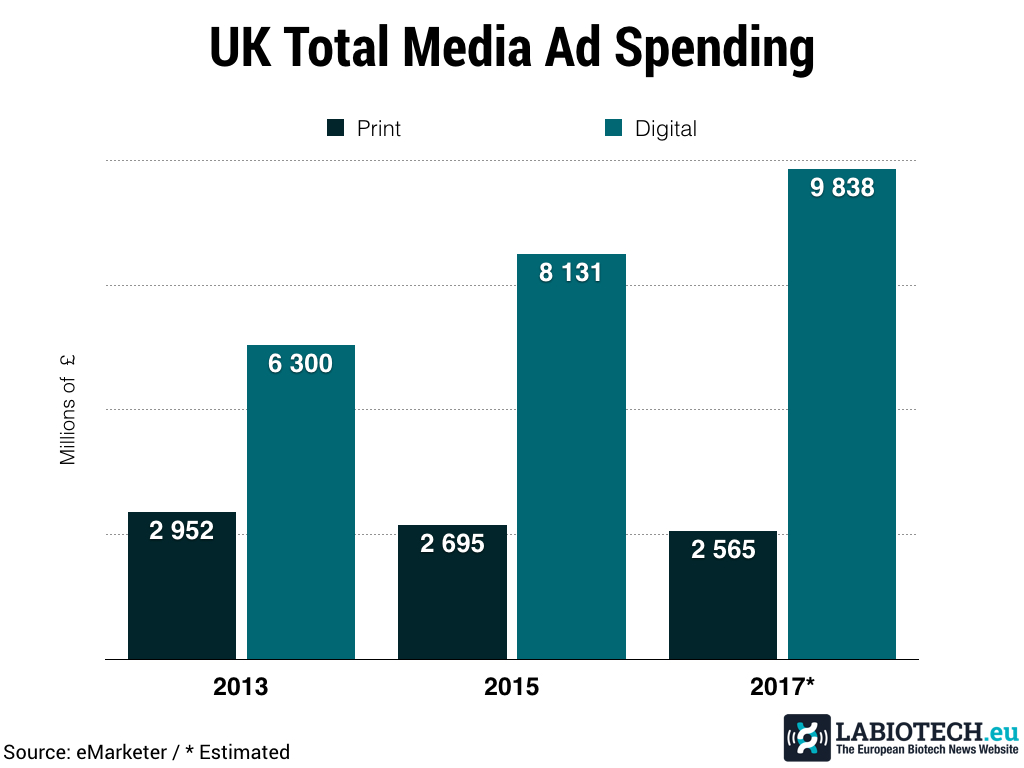 ---
At Labiotech.eu, digital flows through our veins. We first launched this website to change the way people are informed about Biotech.
When we started, biotech media were mainly on print and often with a high subscription rate. Paper magazines are limited. Monthly publications can't offer an up-to-date information in a fast-moving industry like Biotech.
Creating our own digital media was our answer! And today, thousands of visitors trust our media to be informed about the industry.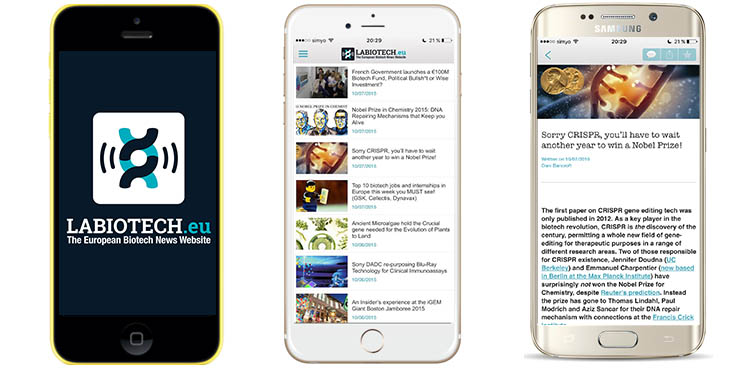 Being at the front of the digital transformation of Biotech is one of our mission. The App we launched in 2016 was one of the first to be developed for Biotech news. And it's still today!
The media industry is changing and we're showing the way for the Biotech industry. Be like us and go online!