UPDATE (23/08/2017): The UK has also prioritized OTL-101 for review as a 'Promising Innovative Medicine.' This is the first step on the path to the Early Access to Medicine Scheme to bring it to market faster.
---
Original Publication 24/07/2017
Orchard Therapeutics has received rare pediatric disease designation for OTL-101, a gene therapy for the treatment of the rare disease ADA-SCID.
Orchard Therapeutics, launched just a year ago in London, is developing what could be a new version of GSK's Strimvelis, the second gene therapy to reach the European market — and the only after uniQure's Glybera was withdrawn from the market after being used only by one patient.
Orchard's gene therapy, OTL-101, consists of a procedure in which hematopoietic stem cells from the patient are harvested, genetically engineered outside of the body and reinfused. It is intended as a cure for adenosine deaminase severe combined immunodeficiency (ADA-SCID), a rare disease affecting only 350 births per year. Without treatment, children die before their second birthday. In the past, children like David Vetter lived in sterile chambers to protect them, giving it the name of "bubble baby" disease.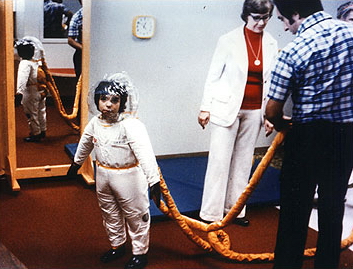 OTL-101 has been tested in 40 patients so far, all of which have survived since the start of a Phase I/II trial last December. And despite the low numbers of patients, Orchard seems determined to compete with GSK in the ADA-SCID market. Currently, the only option for children in the US with this disease is enzyme replacement therapy, which still leaves them at high risk of life-threatening infections.
GSK got EU approval for Strimvelis in May 2016, and has since treated only one patient. The price tag, €594,000 — refundable if the therapy does not work — could account for the slow adoption. It remains to see whether the number of patients will rise or if Strimvelis is doomed to a similar fate to that of Glybera.
Strimvelis is currently available to children across the EU but is only performed in the Ospedale San Raffaele in Milan. GSK has mentioned plans to file for FDA approval but it might wait a while given regulations are quite different between Europe and the US for the approval of gene therapies. In fact, no gene therapies are currently approved in the US. Spark Therapeutics might bring the first one this year, against LCA, a form of genetic blindness.
---
Image via ustas7777777 / Shutterstock; NASA Johnson Space Center / Creative Commons