Researchers have found two proteins that could be used to treat Parkinson's disease patients by exerting neuroprotective and regenerative effects.
Scientists at the University of the Basque Country have found that two neurotrophic factors work in synergy to benefit patients with early-stage Parkinson's disease. The findings, based on research carried out across a number of studies, observed that two neurotrophic factors can reduce neuronal damage and induce the formation of new nerve cells when applied together. This provides hope that an effective Parkinson's treatment could be developed based on this mechanism.
Parkinson's disease is the second most common neurodegenerative disorder, affecting more than 1 million people in the US alone. The disease is characterized by the progressive loss of dopaminergic neurons, which produce dopamine – a neurotransmitter that is key in the control of involuntary movements. This causes motor symptoms including tremor, slow movement, limb rigidity, and problems with balance, which can have major implications on their quality of life.
During the study, two factors were applied: Vascular Endothelial Growth Factor (VEGF) and Glial Cell-derived Neurotrophic Factor (GDNF). To achieve the best results, the factors were administered together inside biodegradable, Poly Lactic-co-glycolic Acid (PLGA) nanospheres that ensured the gradual release of the two factors.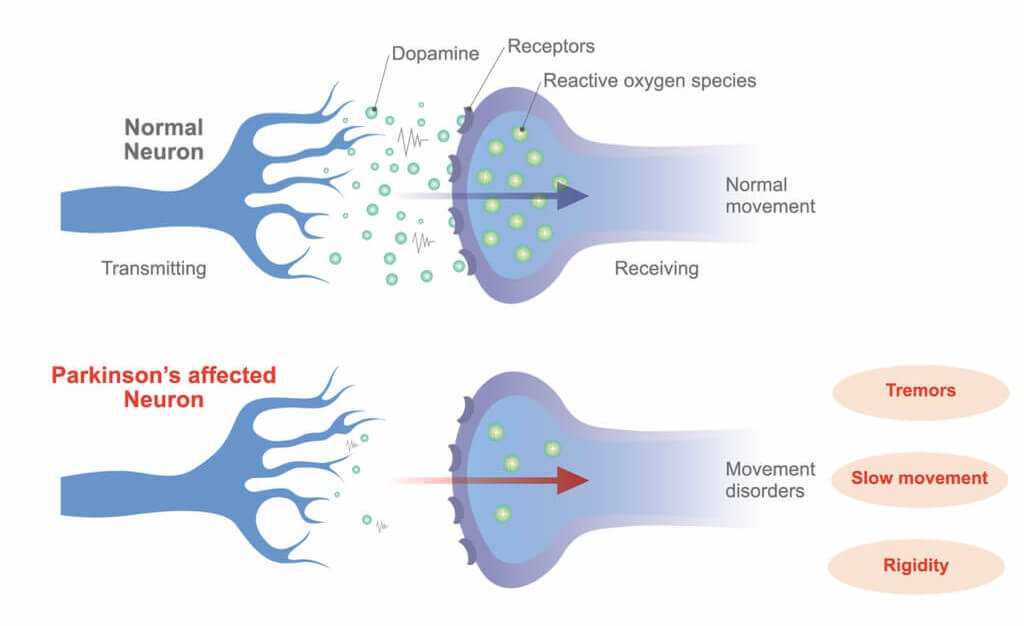 VEGF and GDNF significantly reduced the loss of dopaminergic neurons and stimulated the production of new nerve cells. Current Parkinson's therapies improve symptoms but they cannot slow the disease or repair the damage that it has done. One approach that has been widely investigated is to replace damaged neurons but this is faced with issues like delivering the therapeutic agent to the brain. The challenge is to find a way to provide early diagnosis and develop a treatment that protects or restores the damaged neurons to slow or reverse the disease.
Developing new therapies for diseases of the central nervous system is particularly difficult for biotechs as regulatory bodies are tough on drugs vying to enter the market. However, Newron, based in Milan, finally achieved it last year with Xadago. Meanwhile, Swiss biotech Prexton Therapeutics launched a Phase II trial to test its candidate for the motor symptoms of the condition. One to watch out for is Synpromics that, with help from researchers at University College London, is developing a gene therapy targeting specific types of neurons affected by the disease.
These Spanish researchers have opened the door on a new approach to the treatment of Parkinson's disease, a neurodegenerative disease that, along with Alzheimers and ALS, is proving a massive challenge for biotech and pharma alike. Let's hope that these findings provide us with the help that we so badly need, with patients suffering and pressure mounting on healthcare systems around the world.
---
Images – sfam_photo / shutterstock.com; Artwork studio BKK / shutterstock.com