Pei-Ying Lin founded the Taiwanese BioArt community with her Science-Humanities and programming background to tackle complex BioArt statements all across the EU. 
Lin is a Scientist-turned-artist, with her fascination in BioArt having stemmed from a Life Sciences degree from the National Tsing Hua University in Taiwan and a Masters at the Royal College of Art in London. She's also participated in residencies at CERN (Switzerland) and the LABoral Centro de Arte y Creación Industrial (Spain), and even acted as an advisor to the London iGEM team ('Auxin').
In the name of Nanoscience, Lin explored the concept of Nanofoods and the Modern attitude to eating habits in Minimal Nano Diet (2013). Lin's view is that the future of Nutrition could lead to the breakdown of eating rituals and excess, instead relying on logistically accurate meals of amino acids, cellulose and fats to fulfil our needs.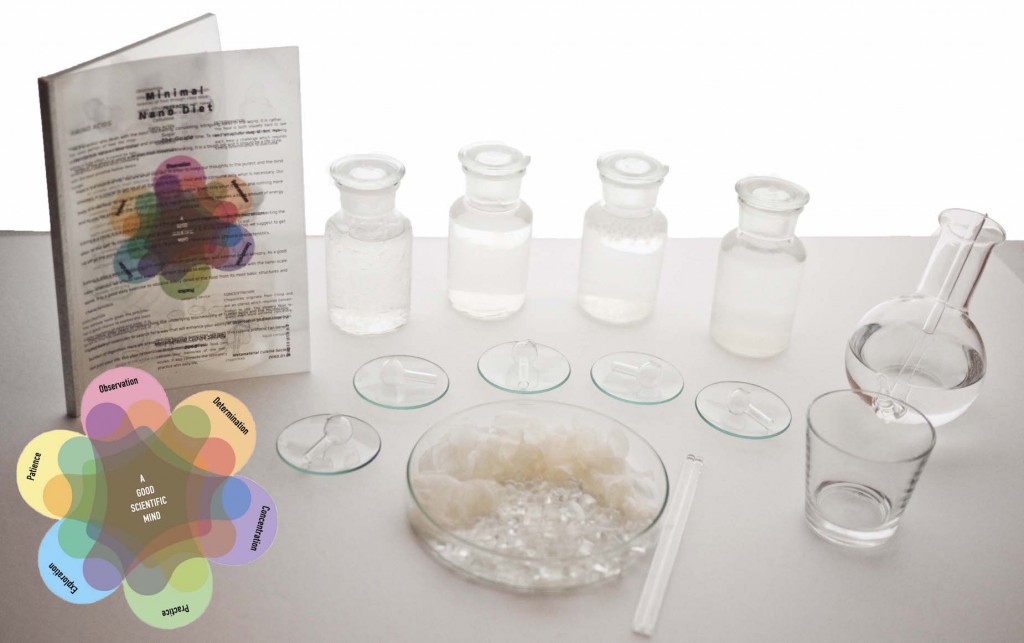 Her interests reach the microscopic organism level too, with a coding script which created patterns reminiscent of the natural mineral beauty observed in aquatic protozoan skeletons (Radiolaria) in Fractal Microorganisms (2008). Lin also observed how the chemical process behind soap manufacturing (using potash or Lye to react with fats) actually looked like cells at the microscopic level in Living Ashes.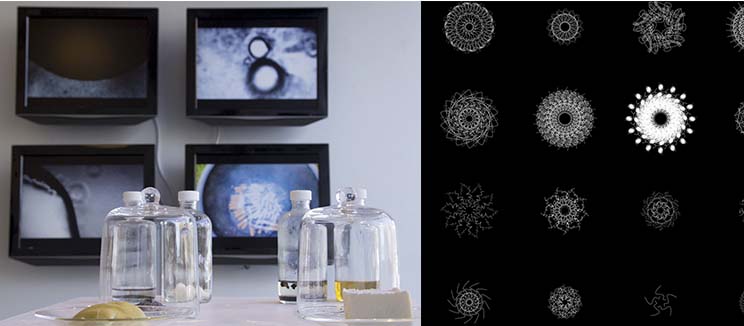 One of Lin's ongoing projects though is Smallpox Syndrome (2011). This is a satire on the potential fashionability of vaccines, created to be aesthetically pleasing trends (as opposed to medical scars).
Lin projects that with the growing awareness of superbugs and fear of epidemics, by 2030 the fictitious Biotech 'VaccineBeauty'  will spark off a teenage fashion craze where having the Variola like vaccine 'bumps' on your skin is a statement of health and status.
Looking through Lin's bio (ranging from work in British Telecommunications in Ipswich to an internship in the Taipei Physics department)….I can't help but think 'wow'. Talk about versatile.
---
 Pei-Ying Lin's 'Living Ashes': Seeing a Resemblance to Microbial Life when making Soap

---
Feature Image Credit: Compilation of Photos of 'Smallpox Syndrom' 2011 (Credit: FrenchFries.tw Li-Wei Chen / Pei-Ying Lin).