France-based PEP-Therapy has raised €1.3M in initial funding. This sum, invested by the Quadrivium 1 seed fund and a business angel, Dr Bernard Majoie, will enable the cancer-focused company to undertake regulatory development of its first therapeutic product, a biomarker.
The biomarker works as a predictive for foreseeing the effectiveness of a cancer treatment. The product relies on the innovative technology of bi-functional peptides, which penetrate cells and then specifically block pathological mechanisms, without affecting normal physiological mechanisms.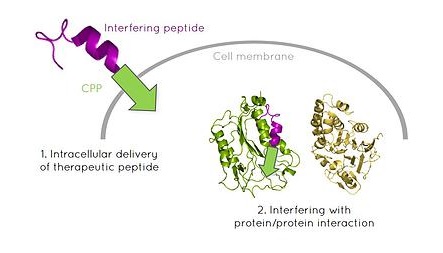 These funds were provided by the Quadrivium 1 seed fund, managed by Seventure Partners, for €1M, supplemented by a personal investment of €300k from Dr. Bernard Majoie, former Chairman and CEO of Laboratoires Fournier and Founding Chairman of Fondation Fournier-Majoie pour l'Innovation (FFMI).
Antoine Prestat

Antoine Prestat, CEO of PEP-Therapy, welcomed this important new phase in the company's development. "This funding will allow us to carry out regulatory toxicity studies, the final phase before clinical trials. PEP-Therapy's product has an additional competitive advantage: it is combined with predictive biomarkers which will help identify patients likely to respond to treatment. This fits well with the experience in companion diagnostics gained by FFMI, and meets a currently increasing demand for personalised medicine".
PEP-Therapy has a portfolio of targeted therapies based on the same innovative approach: a cell-penetrating and interfering peptide (CP&IP) technology developed at Université Pierre et Marie Curie, Inserm and Institut Curie, Paris.
"With this financial support, PEP-Therapy is taking a new step forward, giving itself the resources required to scale up the promising development of its targeted treatments," welcomed Antoine Prestat.