For today's sensitive clinical genetic testing applications, making a fast and affordable isolation of high-quality nucleic acids from whole blood or plasma samples is a key bottleneck. But hey, here is a solution! 

Nucleic acid quantity and purity is crucial to perform the best NGS (Next Generation Sequencing), as well as other downstream processes like chip-based assays. Furthermore, degradation directly impacts the nucleic acids ability to generate quality results from your testing. Another crucial point is the recovery rate. To answer those issues, PerkinElmer's chemagic instrumentation and kits offer reliable solutions.
The first advantage to highlight is that you only need a 200μl sample of human blood, which is incredibly small – almost nothing!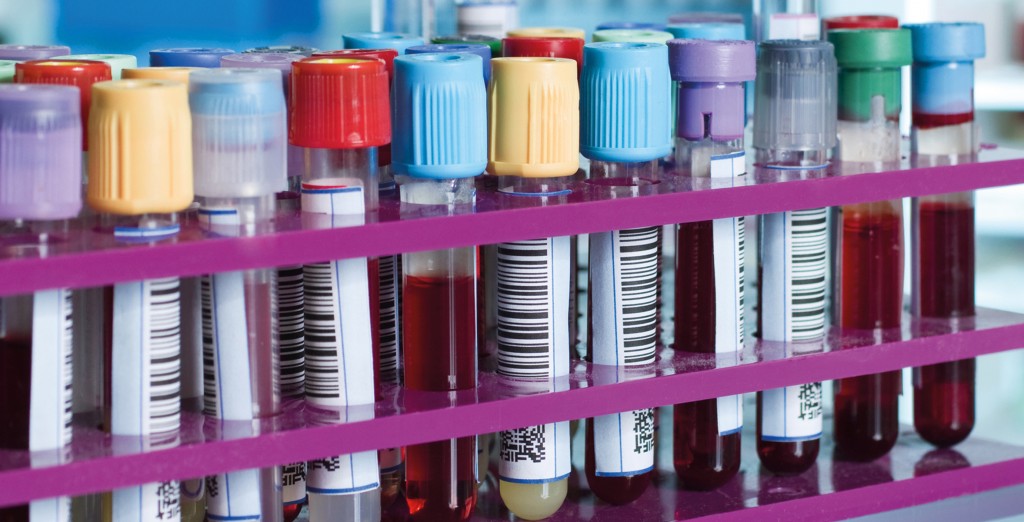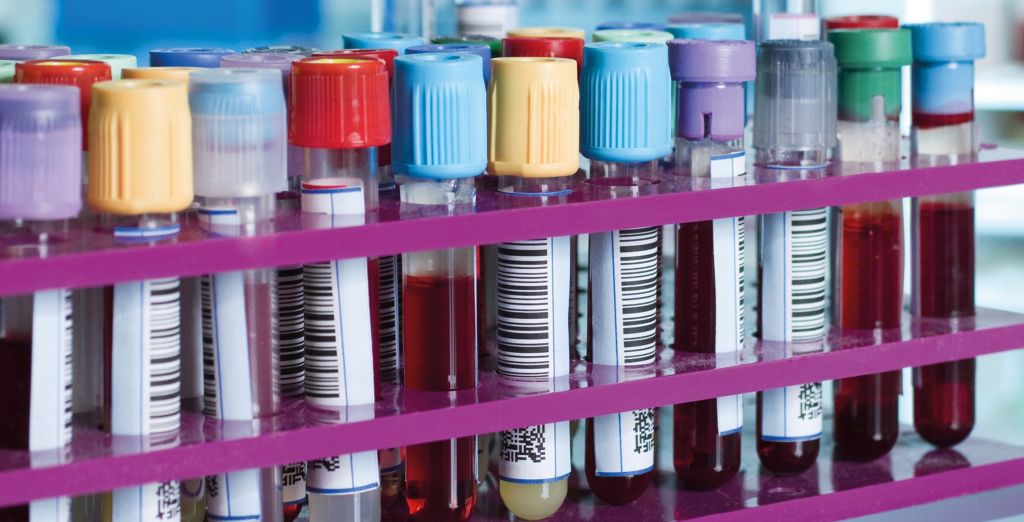 Furthermore, there is no need to do additional treatments (such as the ethanol precipitation) on primary samples prior to extraction…and this certainly saves time!
As you always need to be efficient, another improvement with this tool is the processing of 96 samples, which takes less than an hour and gives you ready to use DNA with high yields and purity.
The size of the fragments can be up to 200 kb, which is also suitable for NGS and rather uncommon for such instruments.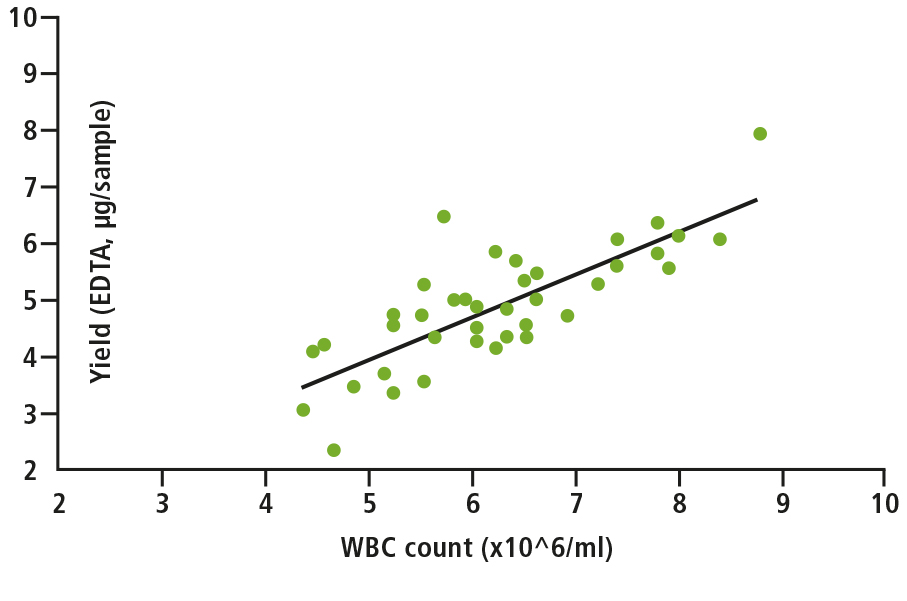 Regarding the purity of the isolated DNA, the graph below shows the Absorbance Ration A260/A280 of 41 Citrate and EDTA Performance. You can see that expected ratio (around 2.00 for Citrate and 2.05 for EDTA) are observed: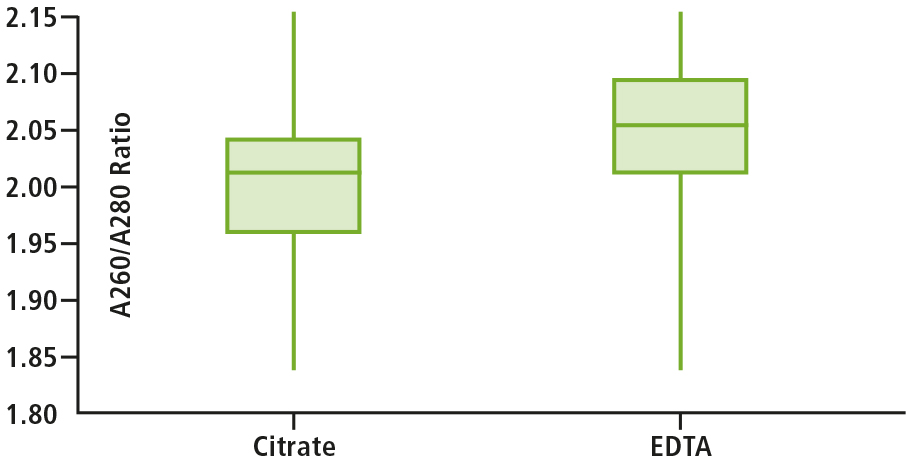 Highlighting some performance characteristics of the chemagicTM DNA CS200 Kit might help you to assess the tools- notice the great yield that can be obtained:

---
The Power of Magnetism
The isolation of the nucleic acids is based on the magnetic separation technology, which uses metal rods that are lowered into the process solution. To collect beads from the solution, the rods are magnetized. Pellets form at the tips of the rods, which are withdrawn from the solution with the pelleted beads attached (illustration below).
The wash, or elution buffer stage, is achieved by switching off the magnetism while rotating the rods. This is normally a difficult step. But performed quickly and thoroughly with this technique, it results in isolation of the products with high yield and purities.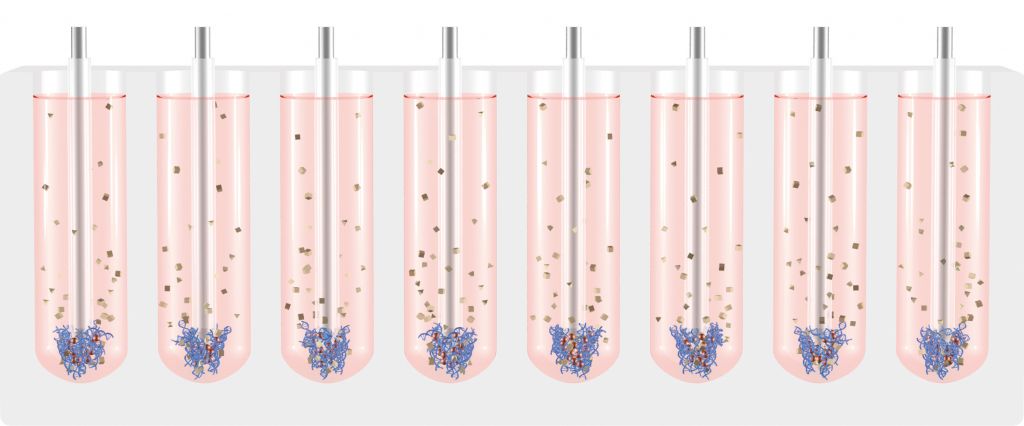 Furthermore, this technology is really economical with space. The compact bench-top design (80 x 80 x 90cm) of the chemagic 360-D instrument means you don't have to struggle to find space for it, and all scientists know that space tends to be scarce on a bench.
In summary, the system offers reliable nucleic acid isolation solution for your high throughput sample processing needs in clinical applications – based on the well-established chemagen Technology.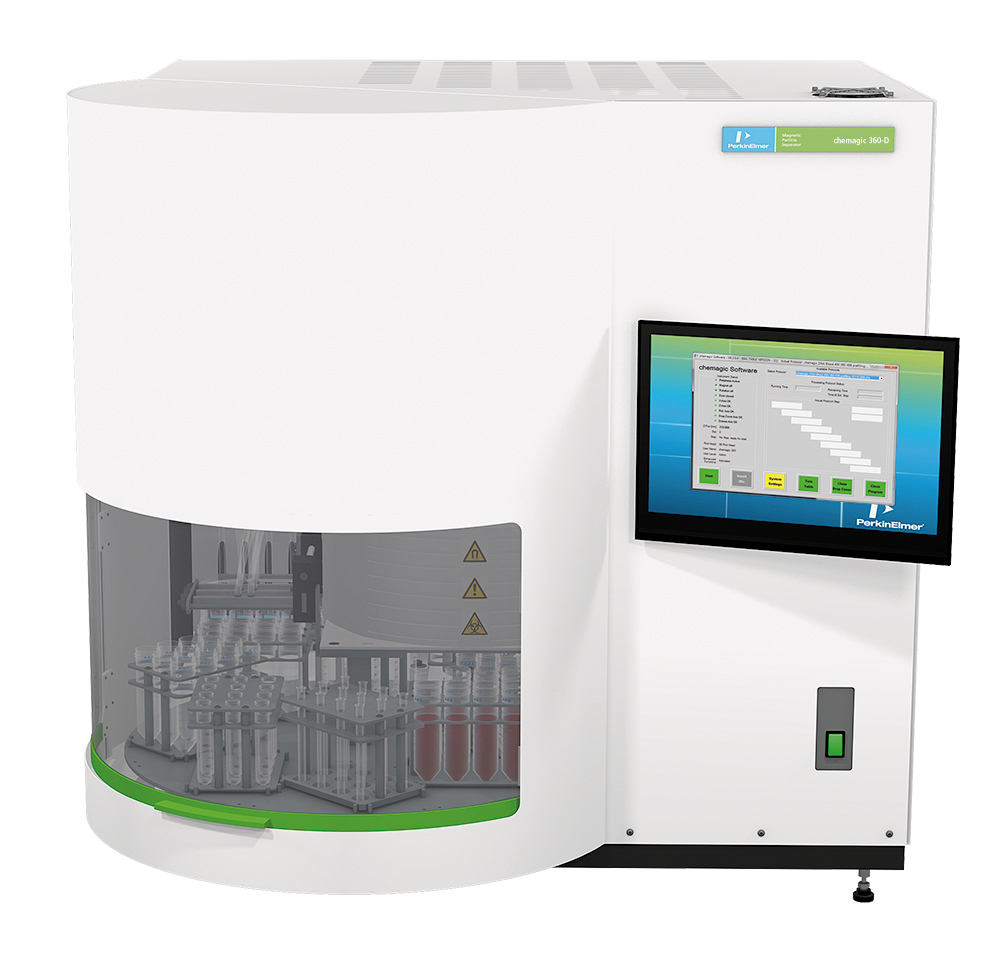 Equipped with the intuitive chemagic QA Software and the chemagic Dispenser 360 unit, the systems also allows LIMS-compatible bar code reading/sample tracking and automated buffer filling for all volume applications.
Therefore, with these tools, there is no chance of missing out on optimized nucleic acid isolation from a small clinical sample. It delivers great yields and high-quality DNA which can then go on to perform any kind of downstream applications, to complete diagnostic workflows.
---
Feature Image Credit: CC 2.0 Dennis Theofilopoulos
---
Disclaimer Europe: For in vitro diagnostic use. The chemagic 360-D instrument meets the requirements of the In Vitro Diagnostic Medical Device Directive (98/79/EC). The CE IVD-registered chemagic 360-D instrument is for distribution and use in specific European countries only. 
Disclaimer USA: For in vitro diagnostic use. The chemagic 360-D instrument is FDA listed and if used in combination with chemagic kits indicated for use with the chemagic 360-D instrument, is intended for applications described in the respective kit insert.