A novel concept of fully personalized therapeutic cancer vaccines, called Glioma Actively Personalized VAccine Consortium (GAPVAC), has been moved into the clinic. It is the first european approval for such a technology. The project is lead by two german Biotech companies Immatics biotechnologies and BioNTech, and received a €6 million grant from European Union.
The German National Authorities has approved the start of a phase 1/2 study, GAPVAC-101, which applies for the first time the concept of treating glioblastoma patients based on drugs designed and manufactured for each patient individually according to specific characteritics of their tumor and immune system.
GAPVAC is the first EU initiative aimed at clinically developing biomarker-guided actively personalized vaccines (APVACs) to treat patients with glioblastoma.
Glioblastoma is an aggressive form of brain cancer with poor prognosis which has a high unmet need and the limited treatments available today have minimal effect on overall survival. The GAPVAC consortium includes 14 organizations in Europe and the United States and is led by Immatics biotechnologies GmbH and BioNTech AG. The consortium is supported by a €6 million grant from the European Union Framework 7 program.
The screening of first patients for the trial has commenced at the University Hospital of Heidelberg and the University Hospital of Tuebingen in Germany. The complex manufacturing of the personalized vaccines will be performed by the GMP unit of the University of Tuebingen in close cooperation with the "GMP and Core Services platform" of the German Cancer Consortium (DKTK).
The clinical trial will recruit up to 30 newly diagnosed glioblastoma patients for the phase 1/2 trial and aims to show that APVACs are well tolerated and induce a strong and specific response against cancer, as well as demonstrating the feasibility of this highly innovative approach. Glioblastoma patients will be immunized with two vaccines specifically prepared for each patient.  Glioblastoma patients will be immunized with two vaccines specifically prepared for each patient.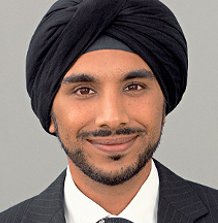 Dr. Harpreet Singh, Chief Scientific Officer of immatics and Coordinator of the GAPVAC consortium, said: "The start of the GAPVAC clinical trial – based on an entirely new, personalized approach to treating cancer – is the result of the innovative science and the dedication of the excellent consortium members. For the first time, we have translated the specific characteristics of each individual patient's disease into a therapeutic drug candidate for further assessment in the clinic. The project members are driven by the real possibility of developing a truly personalized treatment for patients whose current options are extremely limited. I wish to thank everyone involved in GAPVAC and look forward to the first results from this exciting collaborative effort."