By targeting platinum resistant Ovarian cancer, Avelumab is a new anti-PD-L1 checkpoint inhibitor on the Cancer block. This just affirms how PD-L1 receptor is seen as the current breakthrough therapeutic target in Immuno-Oncology.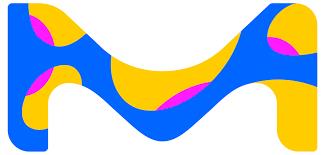 Program-Death ligand 1 (PD-L1) is already a common target for mAbs in immuno-oncology. If expressed on the tumor cells, this enables the cancer to form ligands (attachments) with PD-1 receptors on T-cells, therefore inhibiting their proliferation (and 'attack mode').
Engineering mAbs to block these PD-L1 receptors on cancer cells therefore disables this tumor cell self-masking mechanism. Read our review on how biotech has changed the field of Immuno-Oncology to better understand the implications of such treatments when compared to Chemo and radiotherapies.
This has proven to be an effective target area for immuno-oncology, particularly in the case of Keytruda (the anti-PD-1 drug pembrolizumab). This FDA approved drug has been licensed by MSD (Merck & Co.) for treatment of various indications, including NSCLC.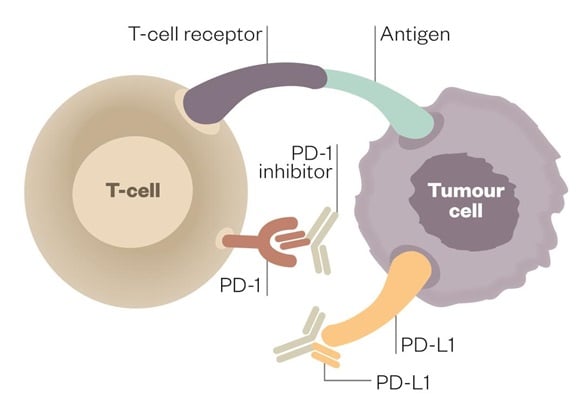 There is also Clovis, who partnered with Roche on their anti-PD-L1 drug rociletinib (which entered phase its phase Ib/II trial back in April this year). Another biotech giant, Genentech (part of the Roche group), has a strong PD-L1 focused pipeline, with varied candidates also targeting NSCLC. But then again, what don't Genentech have in their pipeline…
---
Avelumab is another investigatory anti-PD-L1 mAb, slightly late to the show, which works in combination with the US Biotech Syndax's entinostat (an oral small molecule that targets immune regulatory cells). In particular, the two are being developed as a combination therapy for patients with heavily pre-treated (platinum-based chemotherapy resistant) and recurrent Ovarian cancer.
In November 2014, Merck in Darmstadt (Germany), and Pfizer had already announced this strategic alliance to co-develop and co-commercialize avelumab as a monotherapy. And now there is also the exclusive agreement between the Pfizer-Merck alliance and Syndax to study the combination of these two investigational agents in ovarian cancer in a phase Ib/II trial (which Syndax will oversee).
As a Luciano Rossetti (a Merck representative) affirmed:
"Avelumab as a monotherapy has already shown promising early activity in ovarian cancer, and through our ongoing research and this collaboration with Syndax, we will hopefully be able to make a real difference to women fighting this complex cancer."
So it appears that many in the industry are still grappling with the PD-L1 receptor from multiple angles of attack, as solo-treatments or in combination with other therapeutic candidates too.
And now with these 2 news trials on the go, the PD-L1 / PD-1 hype in Immuno-oncology is clearly not going to settle down anytime soon…
---
Feature Image Credit: © Krishnacreations / Dreamstime.com – Cancer Cell Photo