The Swiss-Italian biotech company Philogen has raised a private round of €62M to fund the phase III development of cancer immunotherapies that deliver immune cell-stimulating molecules directly to the tumor site.
The money will push Philogen's two lead cancer programs, currently in phase III, to the market. The funds will also help to expand the production of the company's antibody manufacturing facilities.
Philogen's immunotherapy treatments are based on fusing antibodies with a molecule that can stimulate the immune system, called a cytokine. The antibodies seek and bind to molecules near new blood vessels, which are grown by tumors to feed themselves in a process called angiogenesis. Since healthy tissue rarely grows new blood vessels in adults, the drugs don't accumulate in healthy tissue.
The drugs find the tumor like a guided missile and stimulate nearby immune cells to attack the cancer cells. This makes the drugs more effective and reduces potential side effects.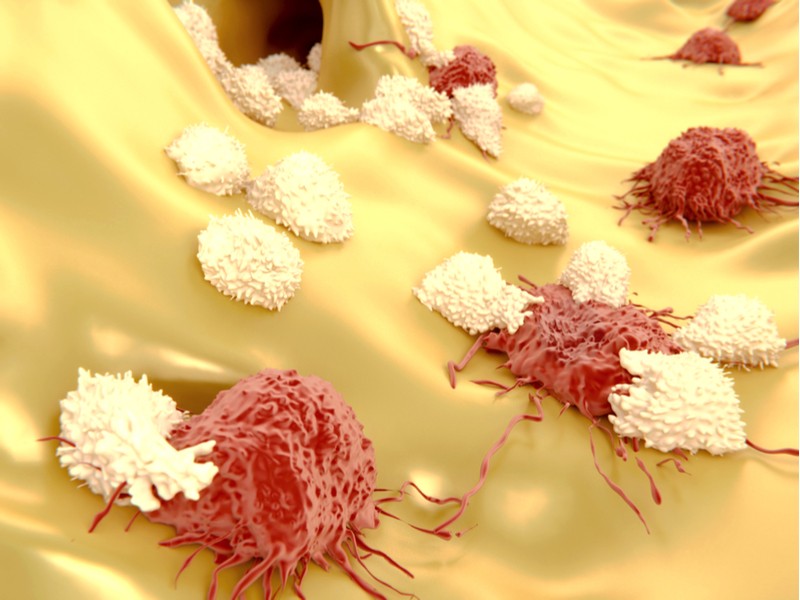 Philogen's phase III treatments are being developed to treat late-stage melanoma and soft-tissue sarcoma. The company also has other programs in the clinic treating other types of cancer, as well as inflammatory diseases such as rheumatoid arthritis.
Several other companies are also developing the same type of cancer immunotherapy, such as Merck's phase I treatment and a blood cancer treatment in phase I/II from the US company Alopexx. However, according to Philogen co-founder Dario Neri, Philogen's focus on targeting new blood vessels in tumors is unique.
"Philogen has been the first in the world to demonstrate that human antibodies, specific for a marker of angiogenesis, can efficiently and selectively target the tumor neovasculature both in animal models and in cancer patients," he told me.
The company's expertise has attracted large companies as partners, including the likes of Novartis, Celgene and Janssen back in January this year.
Founded in 1996, the company has attempted an IPO twice — in 2008 and 2011 — but market conditions discouraged the first, and the second attempt was ended after a terminated partnership with Bayer.
---
Images from Shutterstock