Pieris Pharmaceutical is planning to raise €31M in an surprisingly low US IPO. The company seeks to advance its early-stage pipeline with a special focus on its anemia treatment, Pieris's most advanced candidate which recently completed the enrollment of its Phase I.
Pieris' pipeline might be premature, but it is ambitious. The company's focus includes anemia, asthma and immuno-oncology assets developed thanks to its proprietary Anticalin technology. Anticalin-branded proteins are engineered lipocalins, low-weight human proteins typically found in blood plasma and other body fluids. The company benefits from the proteins' natural ability to bind and transport a wide spectrum of molecules. A promising approach thanks to the small size of the molecules, their stable structure and their human origin.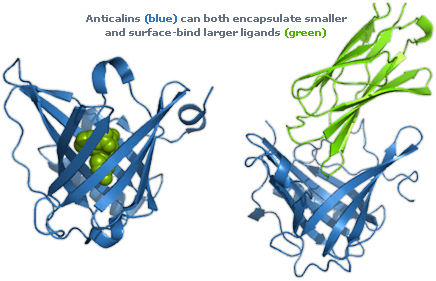 Pieris will now need to convince the Nasdaq speculators that its premature results worth their money. The German company has already a short trade record on the OTCQB stock market, where it has a market capitalization of €80M. The company can also claim to have the trust of some big pharma players as Sanofi or Daiichi Sankyo. Both, the French and the Japanese companies partnered with Pieris in different projects that remain in an early stage. Daiichi Sankyo works with the German biotech in two programs, one of them is also the most advance of Pieris' partnerships, having moved to pre-clinical stage.
The company's Phase-I candidate and partnerships should be enough feel the benefits of the Biotech bubble and raise €31M. Yet, it is already an effort and a risk for a European company to cross the Atlantic. The usual explanation behind such a decision is to raise more cash then what European investors could provide. This is the case of successful IPO's like Galapagos (€227.3M), Cellectis (€200M) or DVB (€90M), to mention some exaples. However, it doesn't seem to be Pieris' reason, which makes it a surprinsing move.