Pili is a group of seven young dedicated entrepreneurs that dream of replacing the toxic pigments used in today's ink with natural, non-toxic, recyclable ink made by bacteria. A dream that could soon become reality as the start-up just achieved the first proof of concept and printed its first page with a bacteria-made biodegradable ink!
It all started with a conversation about "pens and the future of writing", says Thomas Landrain, co-creator of Pili during its Ted Talk entitled "Biology without borders". Ink today is one of the most expensive fluids on the planet, whilst it pollutes the environment and is very hard to recycle. Everything started when the founders fantasized on a pen that can create its own ink based on a compacted bioreactor. The idea behind Pili was born!
Thomas Landrain is a Ph.D. student in Synthetic Biology that shares the vision of thousands of biohackers all around the world to make the biology open source and the exploration of its secrets accessible for everybody. In the heart of Paris, he co-created the first French biohacker space La Paillasse, that consists of free fully equipped labs for everybody who want to elaborate its own projects. As for example, Thomas's own project: a bacteria-made ink.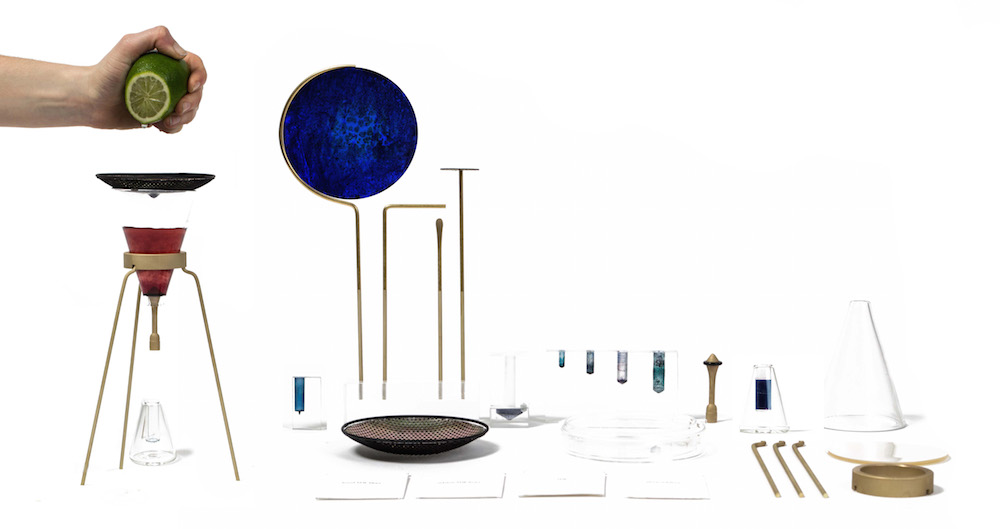 With this idea in their minds, he and his colleagues started the research and find something in the soil of South America. Certain bacteria living there are producing a biodegradable, non-toxic blue pigment and they're doing it massively! Within the space of La Paillasse, the young entrepreneurs managed to grow the bacteria and finally extract the world's first bacteria-made ink. Further precious support was given by the Ireland-based startup accelerator Indie Bio that offered financial support, labs, and mentorship to the young team.
The team of Pili.
The procedure is so easy that you could theoretically make your own at home – a goal that fits perfectly in the Do It Yourself Bio movement, that La Paillasse is supporting. Today, Pili offers regular "Grow your own ink" workshops in Paris, both for children and adults. Landrain states: "For me, to be a biohacker is no just having fun learning and making it. Its also to be a pioneer, a pioneer for humanity. And we can all be biohackers. Will you take the leap?"
Pili's first printed page with its bacterial ink!
The last success from Pili proves that the bacteria-made ink is not only possible in a pen, but also in printers or other applications. The young startup has a great potential and already plans to enter the paint, textile, and the cosmetic industries in the future! Let's hope we hear soon about more milestone achievements from the aspiring ink manufacturers.