Austrian researchers have created a miniature 3D model of the human placenta, which could help us understand the causes of pregnancy complications.
The human placenta plays a vital role in maintaining a healthy pregnancy, supplying the fetus with the nutrients and hormones it needs to grow and protecting it from bacterial infections.
Researchers at the Medical University of Vienna have now made a miniature model — also called an organoid — of the human placenta that could help model different disorders.
This is the first time a self-renewing organoid of the human placenta has been made, meaning stem cells in the organoid continue to form new tissue over time. And unlike previous placenta models, the organoids replicate the 3D structure of the human placenta and contain the three main types of cells that make up the placenta, called trophoblasts.
"No organoid system for the human placenta was available before," Martin Knöfler, who led the research team, told me. "In the past, preparations of primary trophoblast cells didn't survive longer than approximately one week."
According to the researchers, their technology could be used for preclinical drug testing to study the effects of new treatments on the developing placenta. This could help identify potentially harmful effects of treatments women take during pregnancy.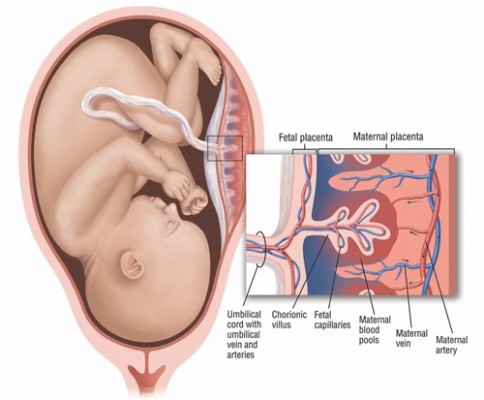 However, before turning to drug testing, the researchers plan to use their organoid technology to reach a better understanding of how the placenta develops.
"For the moment it is important to understand how the specific trophoblast subtypes, with their different roles, develop, and how failures in that developmental program contribute to pregnancy disorders," said Knöfler.
Using 3D tissue cultures to model entire organs is becoming a trend in biotech, since the technology can be an effective tool for studying healthy and diseased organ function. For example, another Austrian research team is working on mini brains that mimic the onset and development of brain cancer. Additionally, Dutch biotech MIMETAS is using its organ-on-a-chip technology to create 3D placenta models, as well as models of a range of human organs, from kidney, liver and gut to brain and cancer tissue.
In comparison, the development of placenta organoids is not as advanced as for other organs. According to Knöfler, the Centre for Trophoblast Research at the University of Cambridge in the UK is also developing 3D organoids of the human placenta, however, their findings have not been published yet.
---
Images by Mopic/Shutterstock